All eyes were on the British royal family on Monday as they reunited to attend the Commonwealth Day service at Westminster Abbey.
Fans were quick to share their delight at seeing the senior royals together again, including the King and Queen Consort, the Prince and Princess of Wales, and the new Duke and Duchess of Edinburgh.
But other eagle-eyed watchers spotted a new detail that has led to some concern. See the video in question here…
As the royals processed inside the Abbey in order of hierarchy, two men could be seen joining the formal procession at the back, behind Princess Anne and her husband, Sir Timothy Laurence.
TOP STORY: Will Lady Louise now become a Princess after parents' title change?
DON'T MISS: Royal fans have questions after Princess Kate's Commonwealth appearance
Based on their appearance, the pair are identifiable as members of a security detail. And fans were quick to note that this is the first time they have seen a security detail as part of a procession, sparking questions as to why they were there.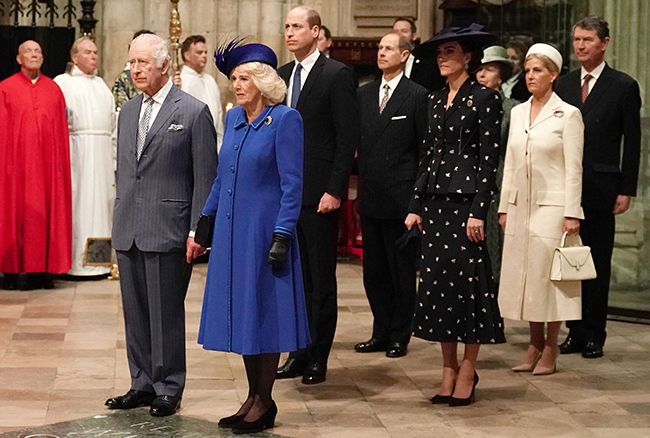 "Is something going on behind the scenes? What could have led to this change?" one asked.
Buckingham Palace will not comment on security matters, but that didn't stop speculation over on social media.
TRENDING: Sophie Wessex: Confusion over 'curtsy' to Meghan Markle following new title
ROYAL NEWS: King Charles's exchange with Duchess Sophie has royal fans all saying the same thing
Many cited the fact that the King has been faced with some protestors on recent visits, including one who threw eggs. Others, meanwhile, suggested that Prince Harry's ongoing criticism of his family has led to the increase.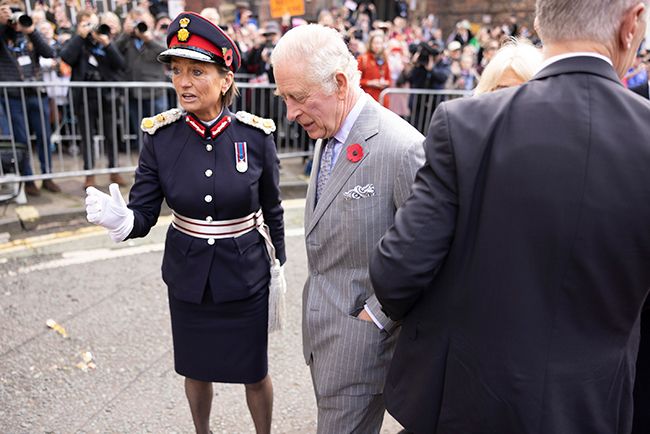 Nevertheless, the day proved to be a huge success with the royals happy and relaxed as they enjoyed the service, which included musical performances from saxophonist Yolanda Brown, West End stars Roshani Abbey and Nuwan Hugh Perera, and the all-female Amalgamation Choir, from Cyprus.
MORE: Princess Anne shows concern with touching comment to Irish rugby captain
Guests of honour among the 2,000-strong congregation included the Commonwealth secretary-general, the prime minister of Samoa, high commissioners, senior politicians and dignitaries from across the UK and the Commonwealth.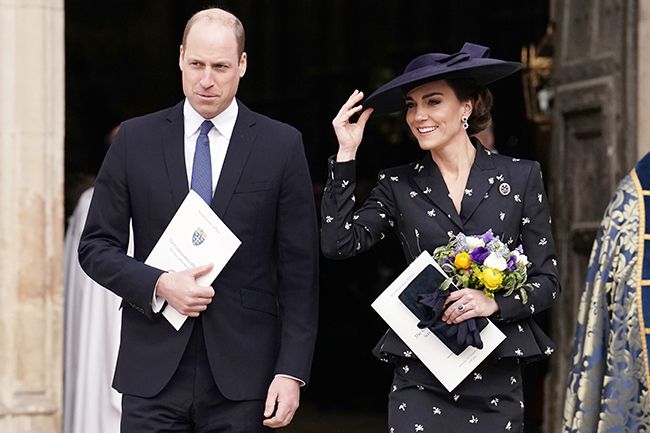 Later, the King hosted a reception at Buckingham Palace where he was again joined by his family.
There was one noticeable absentee, however. Princess Kate was the only member of the original party not to attend – prompting further speculation from fans.
LISTEN: What Prince William and Kate are really like behind the scenes
Make sure you never miss a ROYAL story! Sign up to The Royal Explainer newsletter to receive your weekly dose of royal features and other exclusive content straight to your inbox.
Source: Read Full Article