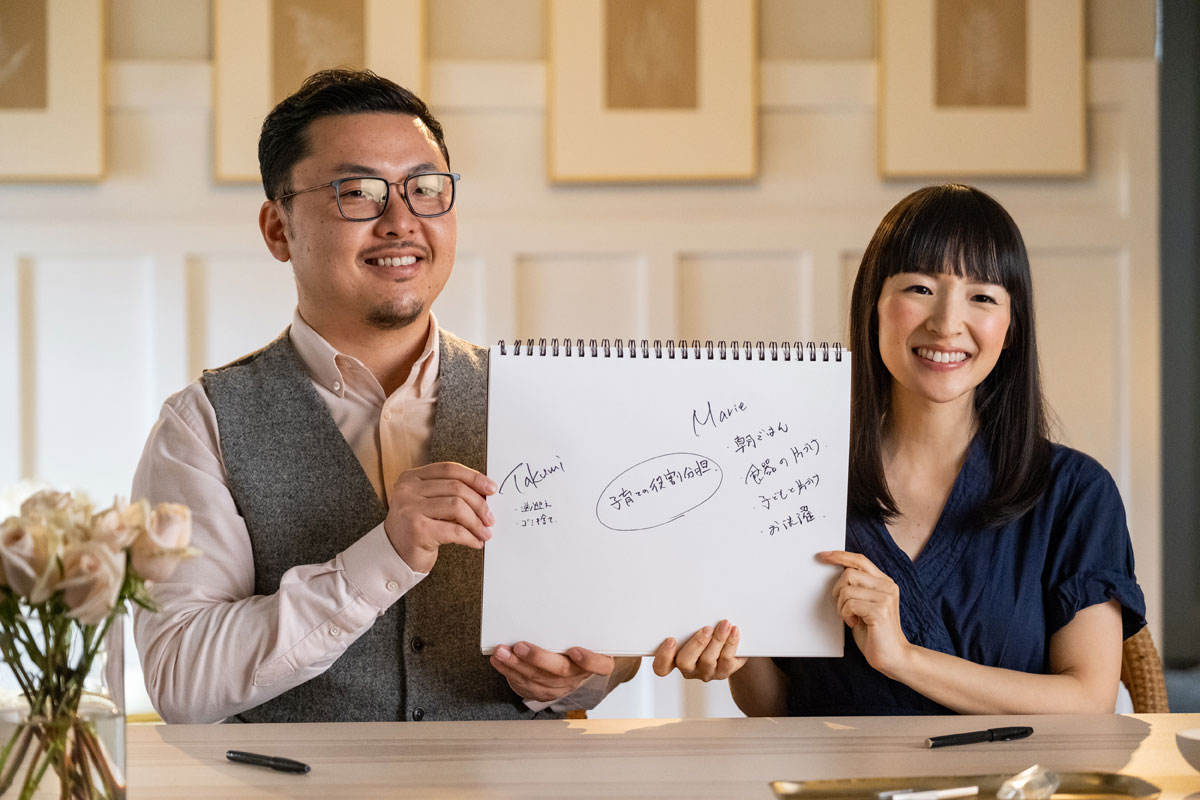 Marie Kondo changed the organizational movement with the English publication of her book The Life-Changing Magic of Tidying Up in 2014. She went on to star in the Netflix series Tidying Up with Marie Kondo in 2019 and Sparking Joy in 2021. Marie's shipshape folding methods and advice to get rid of objects that don't "spark joy," including books, were both helpful and controversial. Many people found her decluttering extreme and that's fine. Her methods are not for them. Marie had a recent press conference (as reported by the Washington Post), in which she admitted that her own home isn't that tidy anymore. She welcomed her third child in April, 2021 and said that she'd rather spend time with her family than have an immaculate environment. Her new book, Kurashi at Home, focuses on life balance and creating joyful habits along with organization.
Kondo says that, for many, the perfectly organized space is not realistic. "Up until now, I was a professional tidier, so I did my best to keep my home tidy at all times," she said at the event. "I have kind of given up on that in a good way for me. Now I realize what is important to me is enjoying spending time with my children at home."

Although her two Netflix series showed her helping people overwhelmed with emotion about their stuff, Kondo now drills down to a more tightly focused approach, helping people identify little activities to bring peace and joy on a deeper level.

Among Kondo's personal joys: buying 100 percent silk or organic cotton pajamas, because they feel good and help her sleep; perusing her tea-leaf drawer and drinking tea three times a day to bring a sense of calm; and opening her childhood sewing box, which brings back warm memories…

Kondo says people have been asking her about her own lifestyle and personal rituals since her book "The Life-Changing Magic of Tidying Up" published in the United States in 2014. "Tidying our homes, tidying our environment is also a way of tidying our minds," she says. By organizing our hearts and minds, it becomes clear what we really want, Kondo says, adding that these are the things she is struggling with right now.

Kondo says she realizes that, as her children grow up, her way of life will change again. "I will keep looking inward to make sure I am leading my own kurashi," she says.
[From The Washington Post]
Marie's original methods were too hardcore for me, and as I've mentioned in past stories I follow Clutterbug/Cassandra Aarsen. She has a messier goal than Marie and her approach, of working with your natural organization tendencies, was more realistic for me. I like that Kondo has written a book that's more about your lifestyle and making time and space for what matters. It's healthy to adjust your outlook when your life changes and to prioritize other things. Let's be real though, Marie Kondo's untidy house is surely cleaner than mine will ever be, even if I worked my hardest. My place is decent but I could definitely improve. She's talking about keeping everything absolutely perfect. I've never been able to fold tightly or pare down my possessions like that. I don't feel like, threatened by her methods though, I just know they're not for me.
— Shiv Ramdas Traing To Rite Buk (@nameshiv) January 27, 2023
— Erika W. Smith (@erikawynn) January 27, 2023
— bettina (@bettinamak) January 27, 2023
https://www.instagram.com/p/CkRLN_3p3Qz/
https://www.instagram.com/p/CaqI68CJE_r/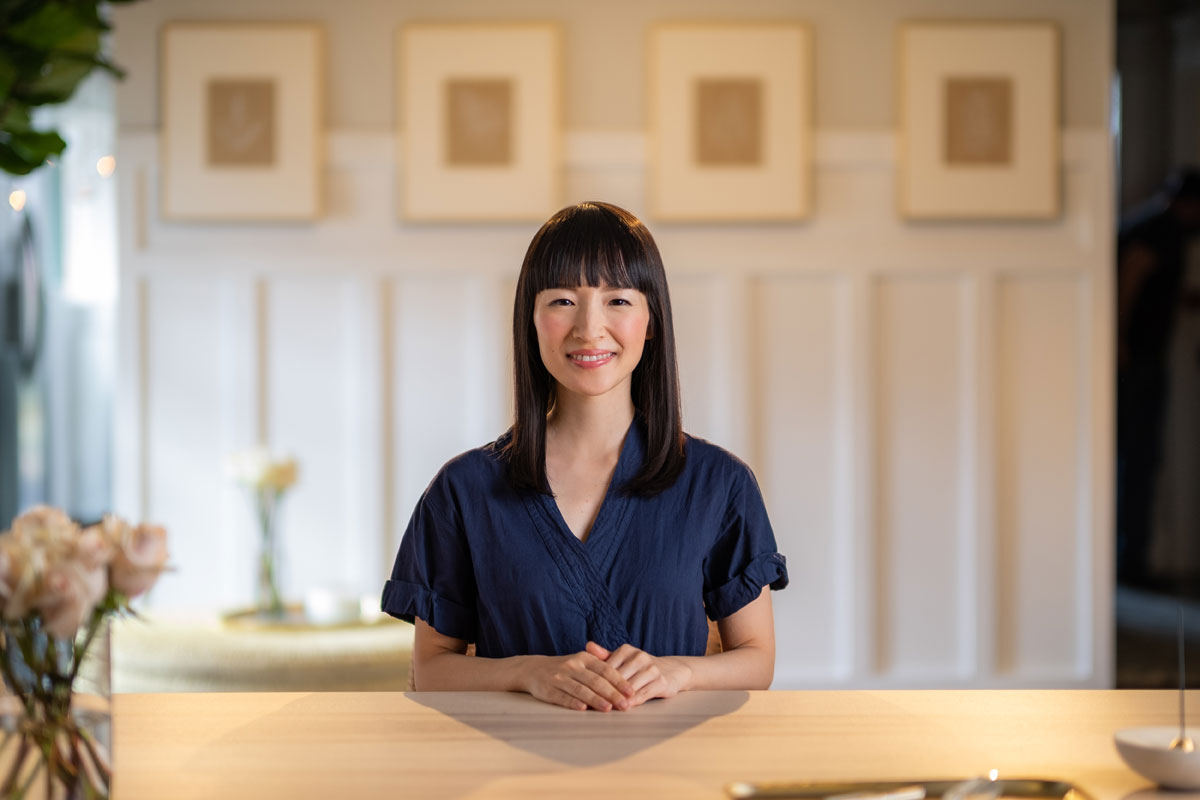 Source: Read Full Article