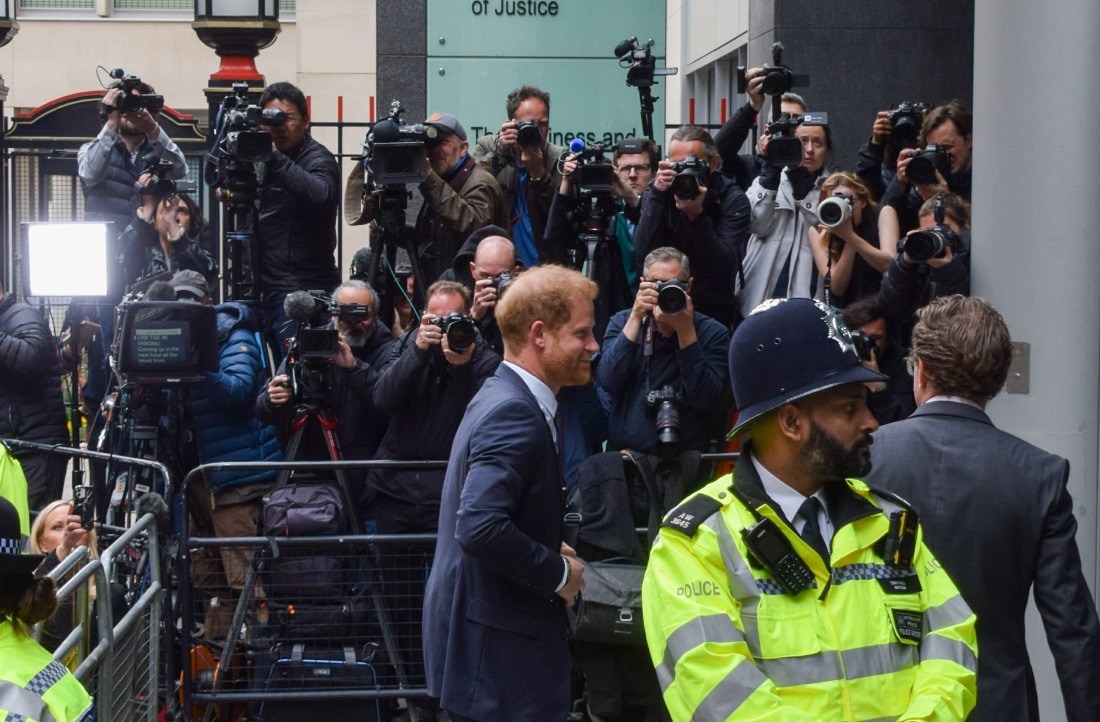 Prince Harry has already been testifying – or giving his witness statement, whatever they call it in the UK – in open court for several hours. Part of his testimony is the written statement he provided to the court, and he's being cross-examined by the lawyer for the Mirror Group Newspapers. MGN's counsel already provided an on-the-record apology to Harry for (only) one story, which MGN admits that they got from paying off a suspicious source. Harry was unmoved, and he ripped into the British media and the British government quickly.
Prince Harry has claimed that the UK government is at "rock bottom" in an extraordinary intervention into politics during his High Court case against a newspaper. The Duke of Sussex used a witness statement in the case against Mirror Group Newspapers (MGN) over alleged phone hacking to lash out at the standard of government.

Harry blamed the tabloids for "inciting hatred and harassment" in his private life – claiming he was cast as a "playboy prince" and a "thicko" when he was younger.

Accusing the government of being too "scared" of the press, he said: "Our country is judged globally by the state of our press and our government – both of which I believe are at rock bottom." The royal says UK democracy 'failing' because government is scared of 'alienating' the press.

Harry said in his witness statement that articles which claimed to have comments from people close to him "contributed to the general feeling of paranoia that I was so used to living with, a feeling of not being able to trust anybody… It's bad enough at any age, but looking back, 18 years old is so young to feel constantly suspicious of everyone around you."

The duke added that at different points he "doubted the loyalty" of people around him including his former nanny Tiggy Legge-Bourke and former royal equerry Mark Dyer. He continued: "It's only now, realising what the defendant's journalists were doing and how they were getting their information, that I can see how much of my life was wasted on this paranoia. I've always heard people refer to my mother as paranoid, but she wasn't. She was fearful of what was actually happening to her and now I know that I was the same."
[From The Independent]
The British media – and even some American media outlets – are clutching their pearls at Harry's "political" statement about how the British media and British government are at "rock bottom." But… he's right?? LOL. The British media operates like the mafia, an open blackmail scheme on royalty, politicians and celebrities. The media operates with impunity because they can (and will) destroy any politician trying to regulate them or take them to task. And the reference to Diana's "paranoia" is certainly interesting too.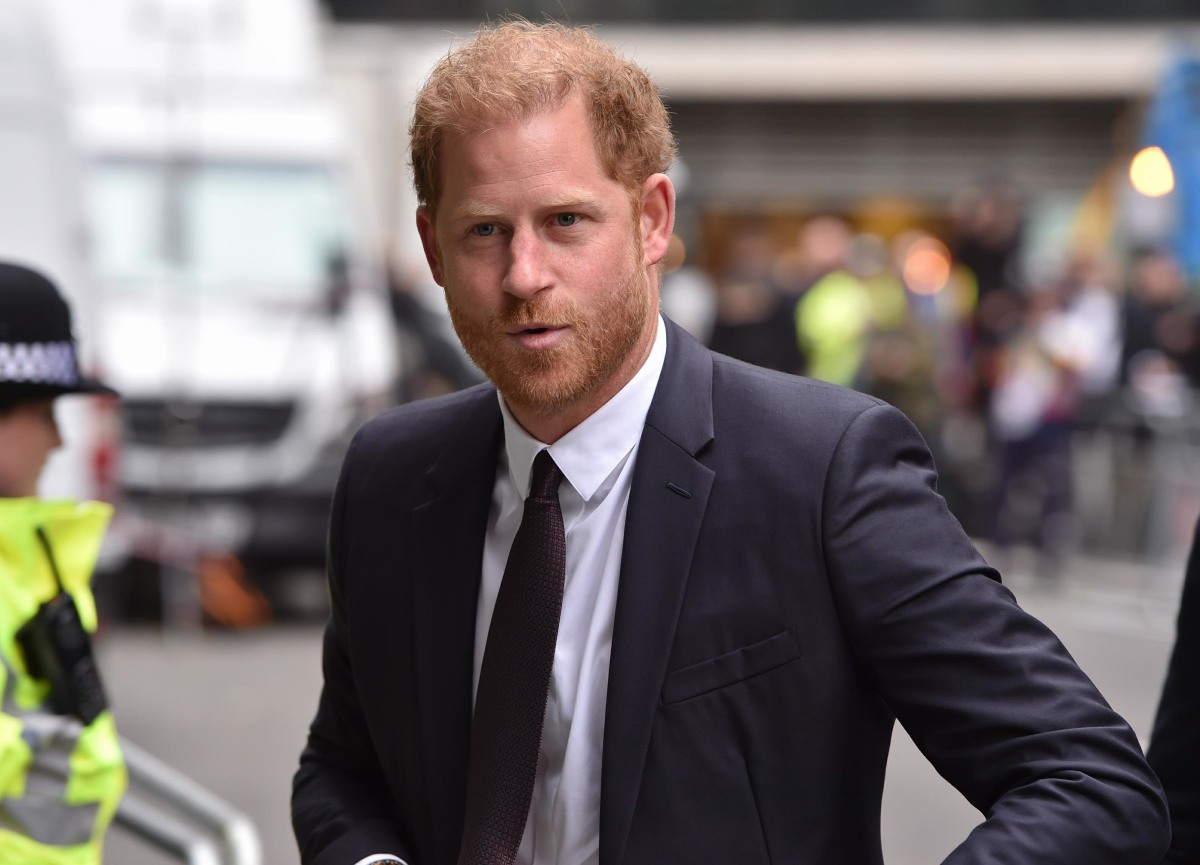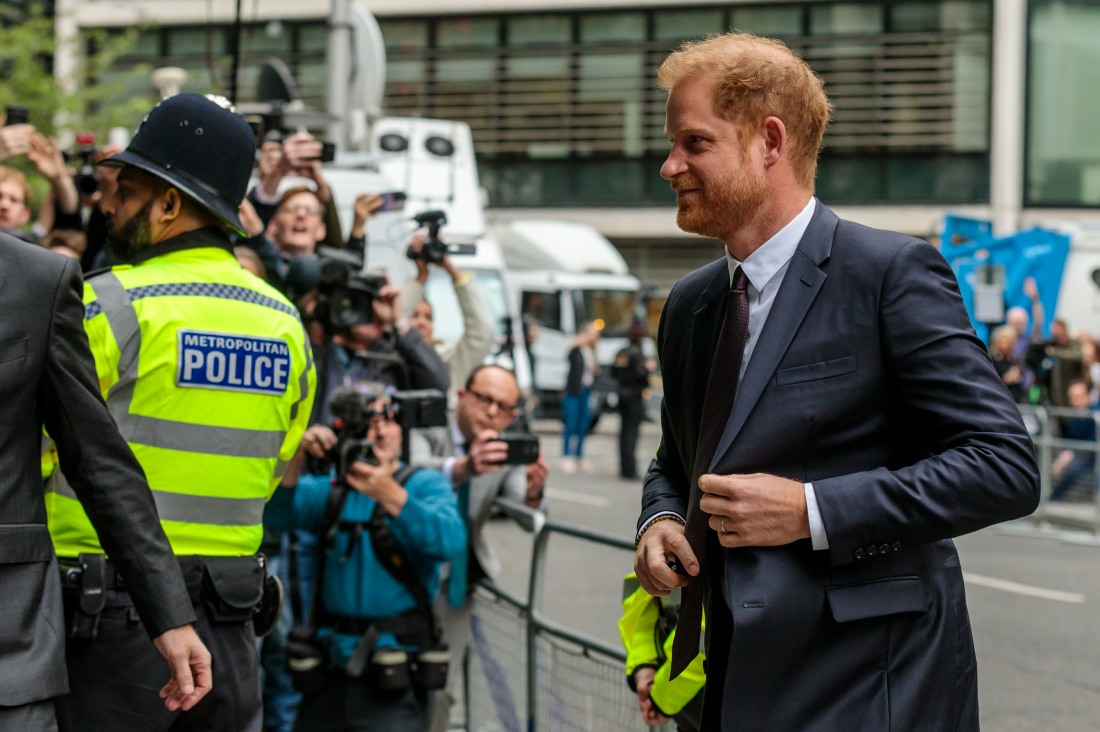 Photos courtesy of Avalon Red, Backgrid.
Source: Read Full Article