'Byju's financials only reflect the core business. At a group level, they are experiencing substantial losses.'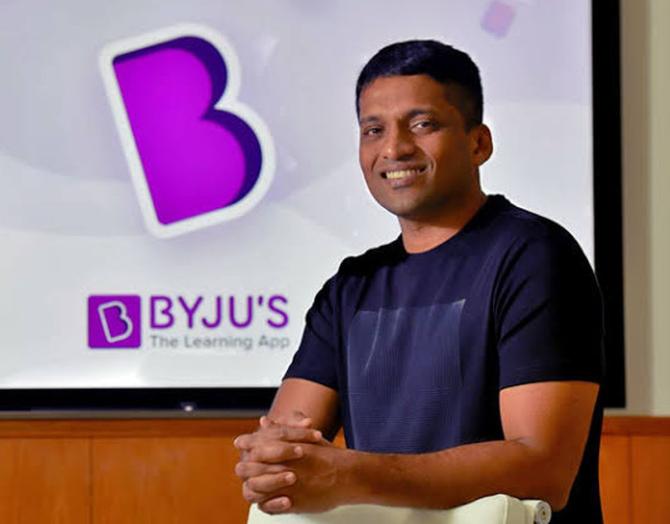 Beleaguered edtech giant Byju's is grappling with the need to significantly reduce its losses in order to establish a sustainable business for the long term, according to industry insiders and analysts.
The company is currently facing a multitude of challenges, including securing fresh capital, delays in financial reporting, legal disputes with lenders, and a markdown in its valuation by investors.
Think and Learn Private Limited (TLPL), Byju's parent company, reported a 2.3-fold increase in its core business, reaching a total income of Rs 3,569 crore (Rs 35.69 billion) for 2021-2022, up from Rs 1,552 crore (Rs 15.22 billion) in the previous year.
The Ebitda loss of the core business decreased from Rs 2,406 crore (Rs 24.06 billion) to Rs 2,253 crore (Rs 22.53 billion), accompanied by a margin improvement from -155 per cent to -63 per cent, from FY21 to FY22.
"Byju's financials only reflect the core business. At a group level, they are experiencing substantial losses," said a person familiar with the situation.
"This is a major concern. However, its businesses, such as Aakash Educational Services Limited (AESL) and Great Learning, are performing well."
The financials announced by the company are based on an 'unqualified FY22 audit', indicating the auditor's satisfaction with its financial reporting.
Byju's is expected to file the financials with the ministry of corporate affairs in the coming weeks, according to a person familiar with the company's strategy.
The company is also expected to host an annual general meeting prior to this.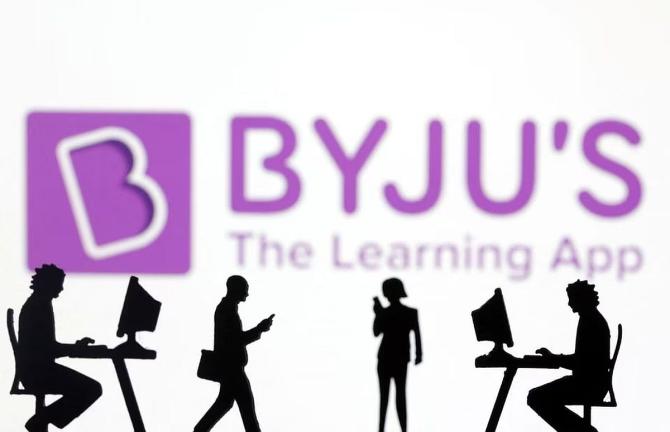 Previously, the company aimed to turn profitable by March 2023. Instead, it reported losses of Rs 4,588 crore (Rs 45.88 billion) for FY21, 19 times more than the previous year.
WhiteHat Junior, a coding startup acquired by Byju's in 2020 for approximately $300 million, reportedly contributed 26.73 per cent to the total loss.
In an internal e-mail to employees, Byju Raveendran, founder and group CEO of TLPL, stated the company is 'becoming more sustainable' and expanding.
'We have faced many challenges recently, but together, we are overcoming them step by step,' he said in the e-mail, a copy of which was reviewed by Business Standard.
In a meeting with investors, Byju's had previously agreed to release its FY23 results by the end of December 2023.
Raveendran has informed employees that the audit process for FY23 will begin soon and be completed in the coming months.
Byju's has delayed the submission of its FY22 results to the ministry of corporate affairs, trailing other edtech unicorns like Unacademy, upGrad, and Vedantu.
This delay has raised concerns among investors and lenders who have extended a $1.2 billion term loan B to the company.
On June 22, Byju's auditor, Deloitte Haskins & Sells, resigned due to the company's delay in filing financial results.
Following the auditor's resignation, representatives from the firm's top three investors — Prosus, Peak XV Partners, and the Chan Zuckerberg Initiative — also resigned.
Recently, Byju's appointed BDO as its statutory auditor for the next five years and formed an advisory council.
"The new auditors are now more cautious and strict this time, considering that the company has come under government and public scrutiny," said a person familiar with the matter.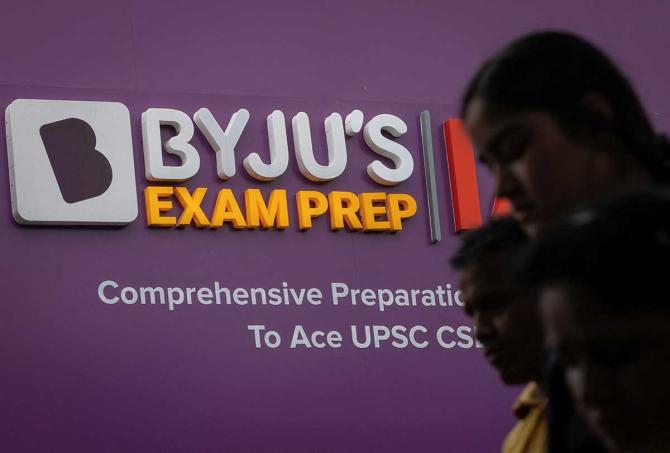 Serial entrepreneur K Ganesh, who has launched and exited four successful ventures, said Byju's is taking all the right steps and has two "crown jewels" in the form of AESL and Great Learning.
He said the firm needs to focus for the next 12 to 18 months to build the business back.
"Obviously, it involves some serious cost-cutting and monetising some other valuable assets, which is not ideal, but it is required," said Ganesh, who is also promoter and founder director of BigBasket, Portea Medical, Bluestone and HomeLane.
"I am bullish about their ability to come out of it. From a startup ecosystem perspective, Byju's is a very valuable player. We want it to succeed and don't want to see a blow-up.
Ganesh said the edtech sector, including firms like Byju's, bore the brunt of returning to normal after the COVID-19 pandemic. He said there has been an unprecedented trend of back-to-physical brick-and-mortar education from online education.
"It will take at least 24 months for the edtech business model to settle to the post-Covid normal," said Ganesh.
"Many of the edtech firms are suffering from indigestion because of their huge expansion initiatives during Covid."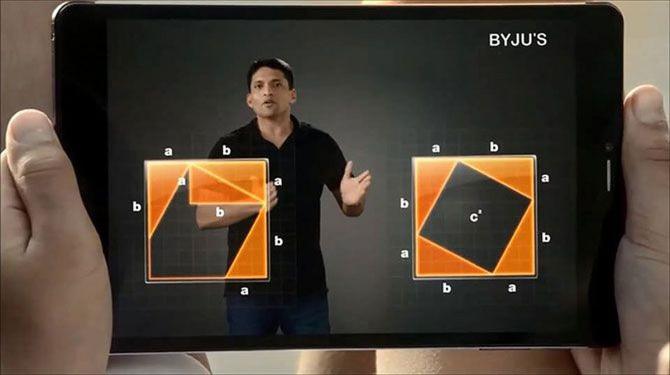 Experts like Shantanu Rooj, founder and CEO, TeamLease Edtech, a leading learning and employability solutions company that works with universities and companies, said most edtech companies have reduced their losses drastically and some have also reached profitability.
the big challenge, Rooj said, before Byju's is how it will fund its losses.
"Investors today don't have the appetite to fund large loss-making businesses," said Rooj.
"If you don't have a new investment coming in, your existing cash will have to fund the losses and this is not sustainable. There are a lot of bright spots in Byju's," Rooj added, "but I think they will have to cut down wasteful expenditure and tone down their aspirations for rapid growth."
Byju's has taken initiatives to address such issues. Amid financial challenges, the firm is undergoing a restructuring exercise led by its recently elevated India business CEO Arjun Mohan.
The company plans to lay off approximately 4,000 employees, or over 11 per cent of its workforce.
Earlier this year, the Bengaluru-based firm laid off about 1,000 employees as part of an 'optimisation' strategy, which was followed by subsequent rounds of layoffs affecting hundreds more.
Funding plans
Raveendran is also in talks with Manipal Group Chairman Ranjan Pai to raise about $350 million as equity and debt in the company.
A major portion of this investment is expected to be invested in Byju's-owned AESL.
Raveendran may use the money to repay a large part of the Rs 800 crore (Rs 8 billion) loan that Byju's raised from US-based investment firm Davidson Kempner Capital Management in May, after facing a 'technical default', the sources said.
The firm has also decided to put two of its key assets — Epic and Great Learning — on the block to generate $800 million to $1 billion in cash, with an aim to meet the edtech firm's various commitments, including repaying the entire $1.2 billion term loan B within six months, according to sources.
Byju's went on an acquisition spree in India and outside as the pandemic accelerated the adoption of online education.
Some of these deals included the $1 billion purchase of New Delhi-based AESL and the $600 million acquisition of Singapore-headquartered Great Learning.
Two other large deals were the acquisition of United States-based digital reading platform, Epic, for $500 million and of Mumbai-based WhiteHat Junior, which teaches coding to children, for $300 million.
'The takeaways from a uniquely belligerent year, which included nine acquisitions, are lifelong learnings,' Raveendran said recently.
'I am also humbled by the lessons learnt in the post-pandemic world of readjustments.'
Feature Presentation: Rajesh Alva/Rediff.com
Source: Read Full Article