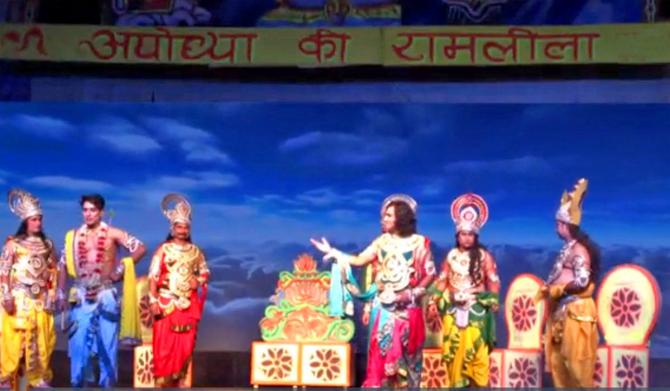 Shailajanand Mishra lists The Top Videos of the Week! Take a look.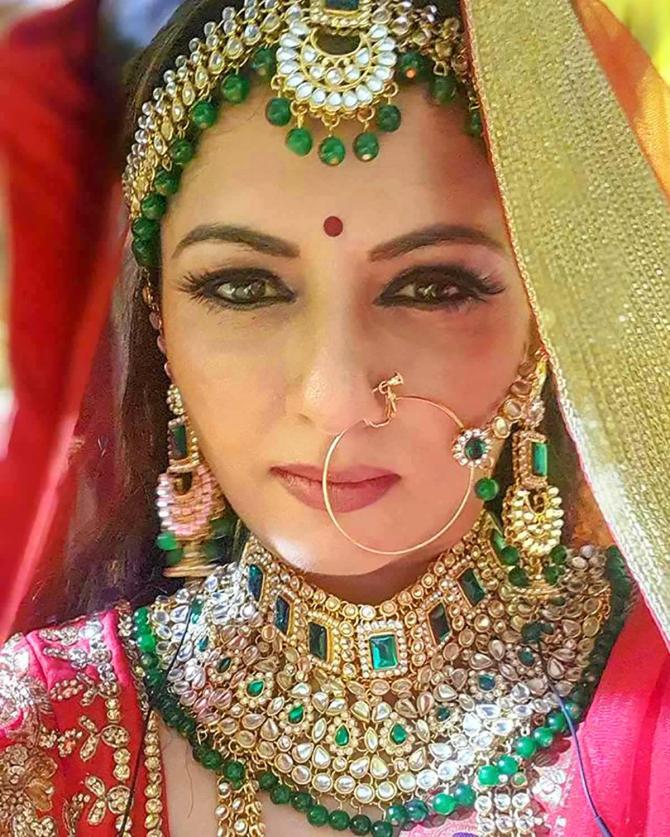 Every week is full of newsworthy events. And we make sure we bring you the most interesting ones, with a special twist.
These videos are chosen by you, through your likes.
So if you'd like to see your favourite video on our weekly round-up, please make sure you like them on iShare.
This parrot loves children
Date: October 1
Location: Gwalior
We've heard about children loving parrots.
But here's one that loves kids.
A parrot that lives in the Sharda Balgram forest in Gwalior has developed a unique friendship with the students of a nearby school.
The children say the parrot comes to visit them every day when they reach school.
It sits on their shoulders or heads and plays with them.
Deepak Bedi, the superintendent of the Ram Krishna Vidya Mandir School, said, "As the children reach school, the parrot flies over the hills and joins them on their way to the hostel.
"It has been visiting them for a long time. In the hostel, it plays with the students and shares their food."
The K9-Vajra in action!
Date: October 2
Location: Leh
It was a muscle flex, a warning to anyone who takes India's defence capabilities lightly.
K9-Vajra, the self-propelled howitzers, showcased India's military might in the forward area in eastern Ladakh.
They have been deployed at the India-China border to boost the Indian Army's firepower.
Look! It's a drone… delivering COVID vaccines
Date: October 4
Location: Bishnupur, Manipur
The coronavirus has brought with it many unexpected challenges.
As has the vaccination drive.
One of the most difficult problems has been getting the vaccine to areas that are not easily accessible.
In an attempt to solve this problem, ICMR recently deployed a drone to deliver vaccines from the Bishnupur District Hospital to Karang island in Loktak Lake, Manipur.
Using drones is one way for India to increase its immunisation coverage area by transporting vaccines to remote and hilly regions.
Siberian birds and Sangam
Date: October 5
Location: Prayagraj
Just before the chill weather sets in, you can see a grand sight at the Sangam, Bheerpur, Sirsi and other nearby wetlands at Prayagraj.
Thousands of Siberian birds — of different species — flock here to escape the harsh winter of their homeland.
The migratory birds, which breed here as food is easily available, are a major tourist attraction.
Normally, they arrive in November or December, but have reached early this year.
Beauties at the Taj
Date: October 4
Location: Agra
When you think of love, you think of the Taj Mahal.
When you think of beauty, you think of the Taj Mahal.
No wonder, Miss India International 2021 Zoya Afroz and Miss India Multinational 2021 Divija Gambhir made it a point to visit this beautiful monument to love.
Ayodhya's starry Ram Leela
Date: October 7
Location: Ayodhya
Come Dussehra and the Ram Leela comes alive in different nooks and corners of the country.
Watching the Ram Leela in Ayodhya, Lord Ram's birth place, is indeed a unique experience.
It is made even more special this year as several Bollywood stars play pivotal roles, including Bhagyashree as Sita.
This year, the Ram Leela — which began on October 6 — is being held at the Lakshman Kila.
The event is being telecast live on Doordarshan.
Bihar's women commandos
Date: October 7
Location: Patna
They're strong.
They're brave.
They're confident.
They're fearsome.
Ninety-two women commandos from the Bihar police are ready for combat operations in the state.
They have received advanced combat training from the CRPF and are prepared for close combat and Naxal warfare.
Feature Presentation: Mahipal Soni/Rediff.com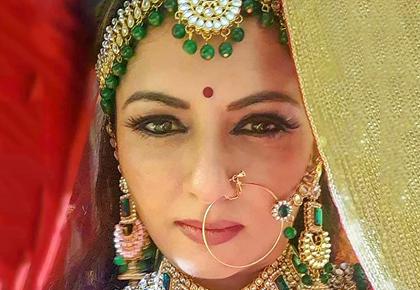 Source: Read Full Article