Mahendra Singh Dhoni is the crowd favourite wherever he goes and has a fan following which can't be compared with other IPL stars.
After the Chennai Super Kings's seven wicket win over the Mumbai Indians on Saturday, April 8, 2023, the ground staff at the Wankhede stadium requested Dhoni for a photograph.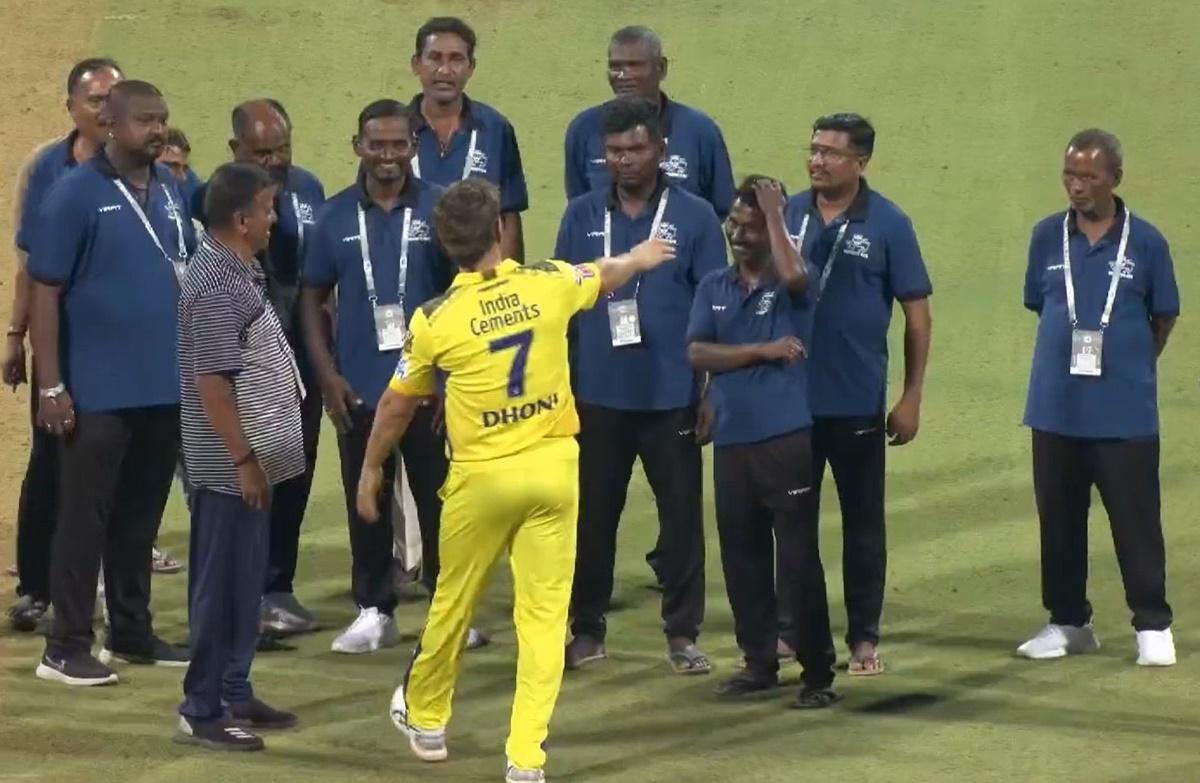 It was at the Wankhede that Dhoni achieved that memorable triumph — winning the World Cup on April 2, 2011.
Source: Read Full Article