England beat Denmark in extra time on Wednesday to enter the Euro 2020 final and their fans were delirious.
England fans knew no calm — from Boxpark Craydon to Hackney Bridge — as traffic came to a standstill at Piccadilly Circus in central London when fans blocked streets and climbed on telephone boxes.
Nothing was to deter them fans as they roared, cheered – not even riot police presence on the streets.
London police said they made 20 arrests "for a number of offences including common assault, public order and assault on police," Met Police said on Twitter.
Here are scenes from London after the memorable win on Wednesday night… (PHOTOGRAPHS: Dan Kitwood, Leon Neal, Carl Recine, Chris J Ratcliffe/Getty Images)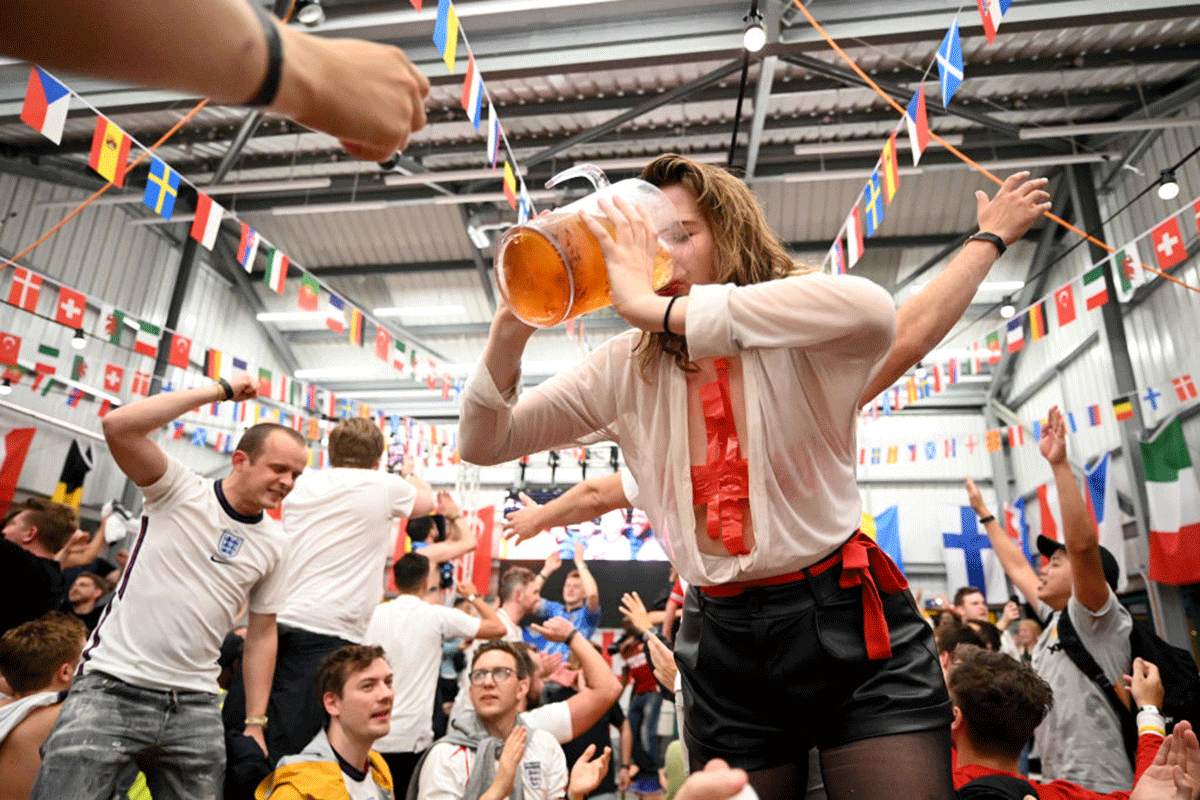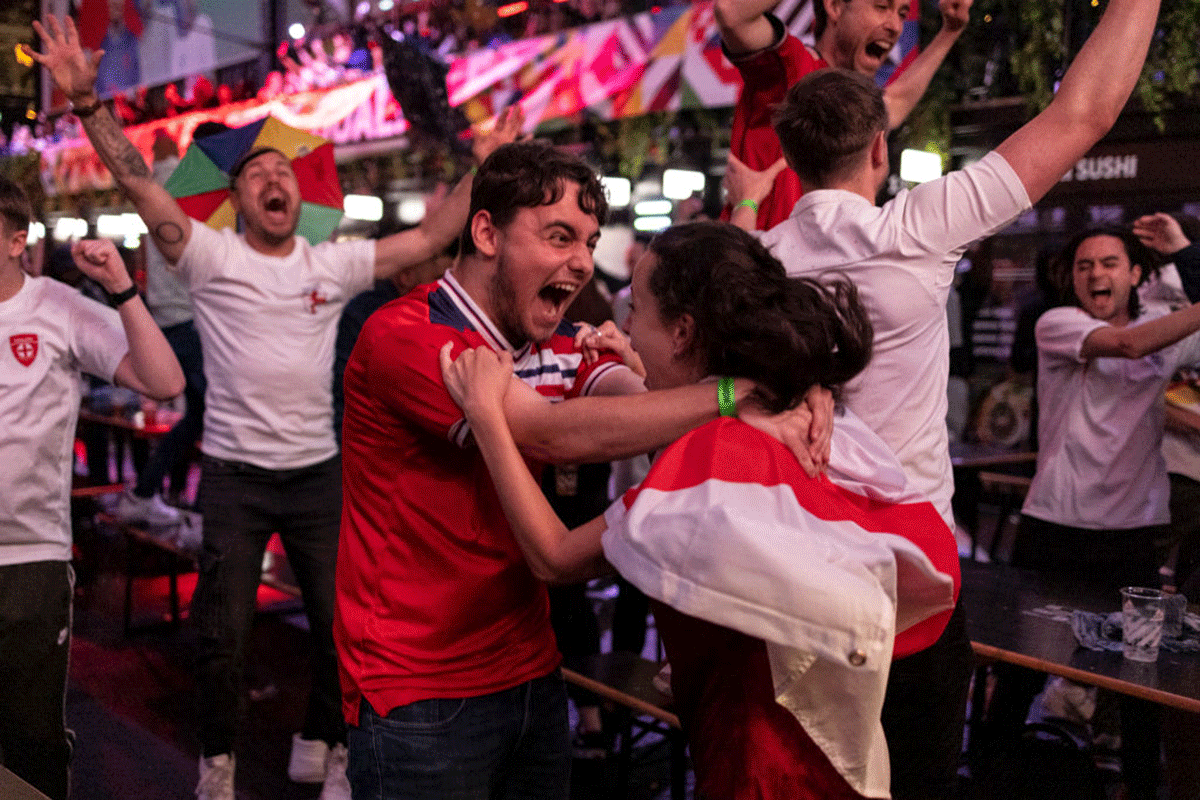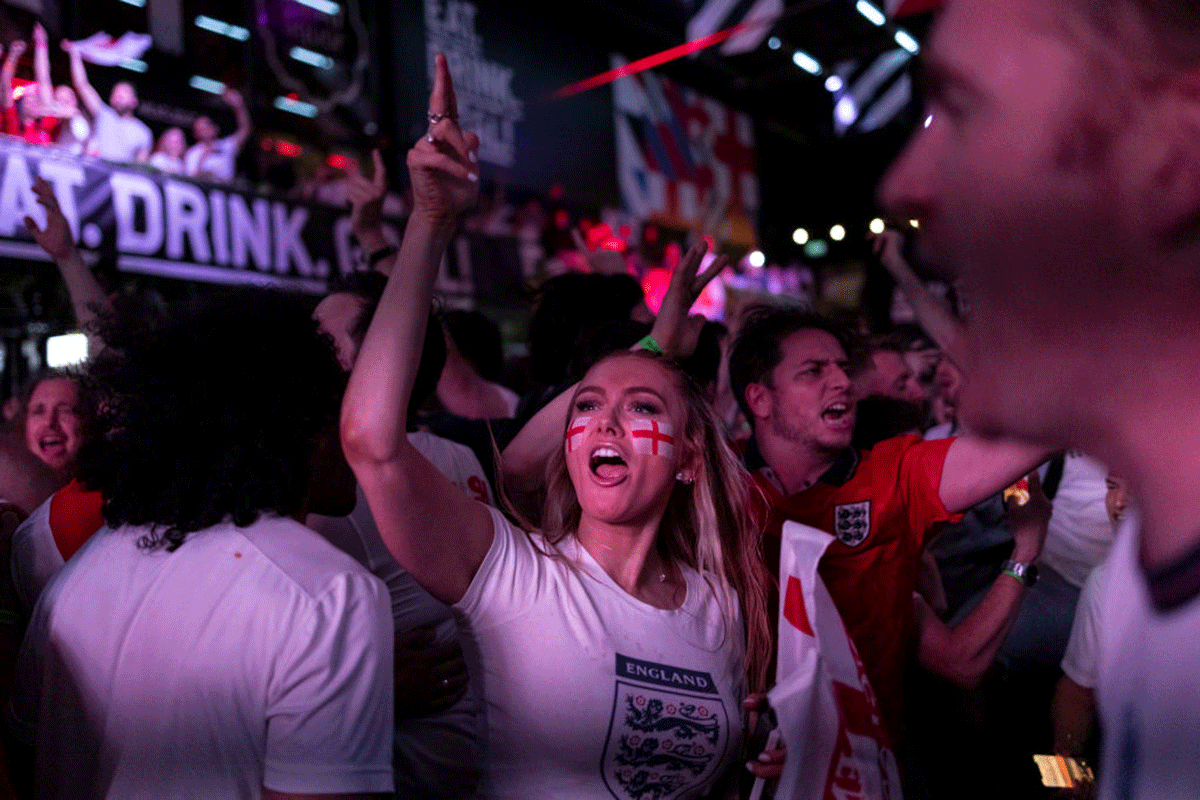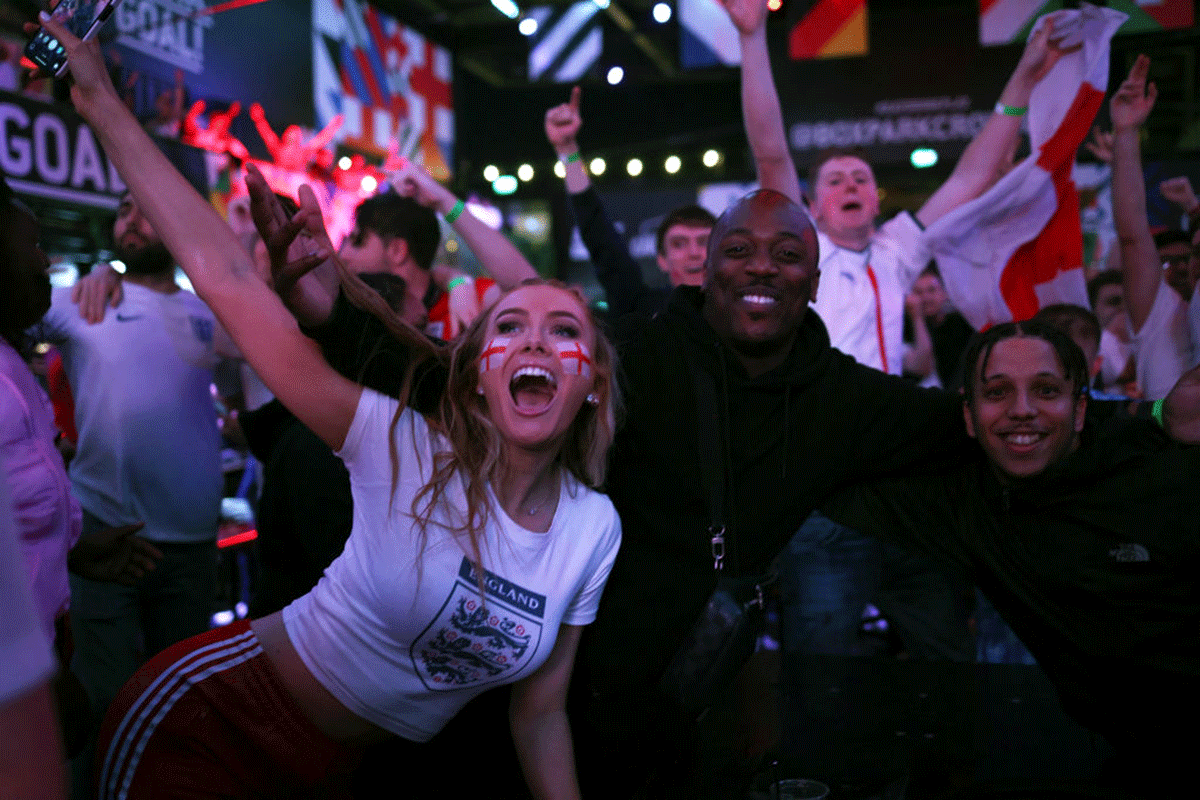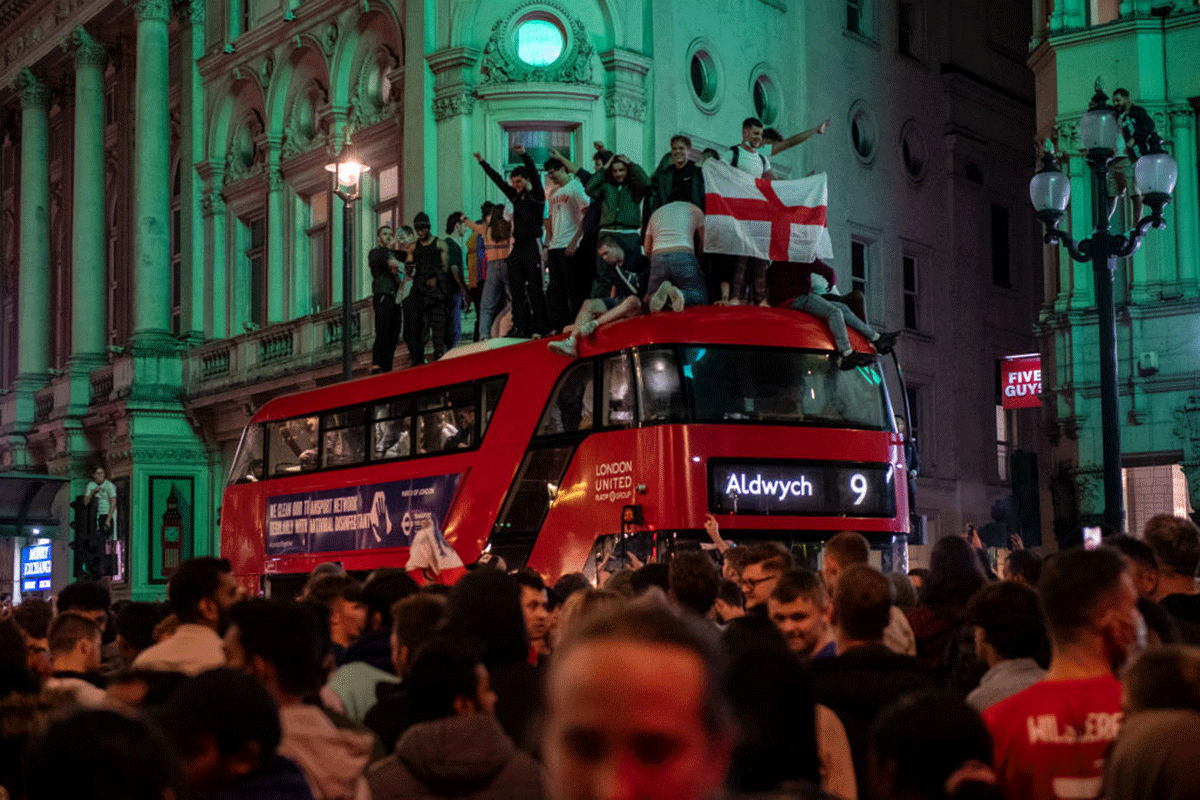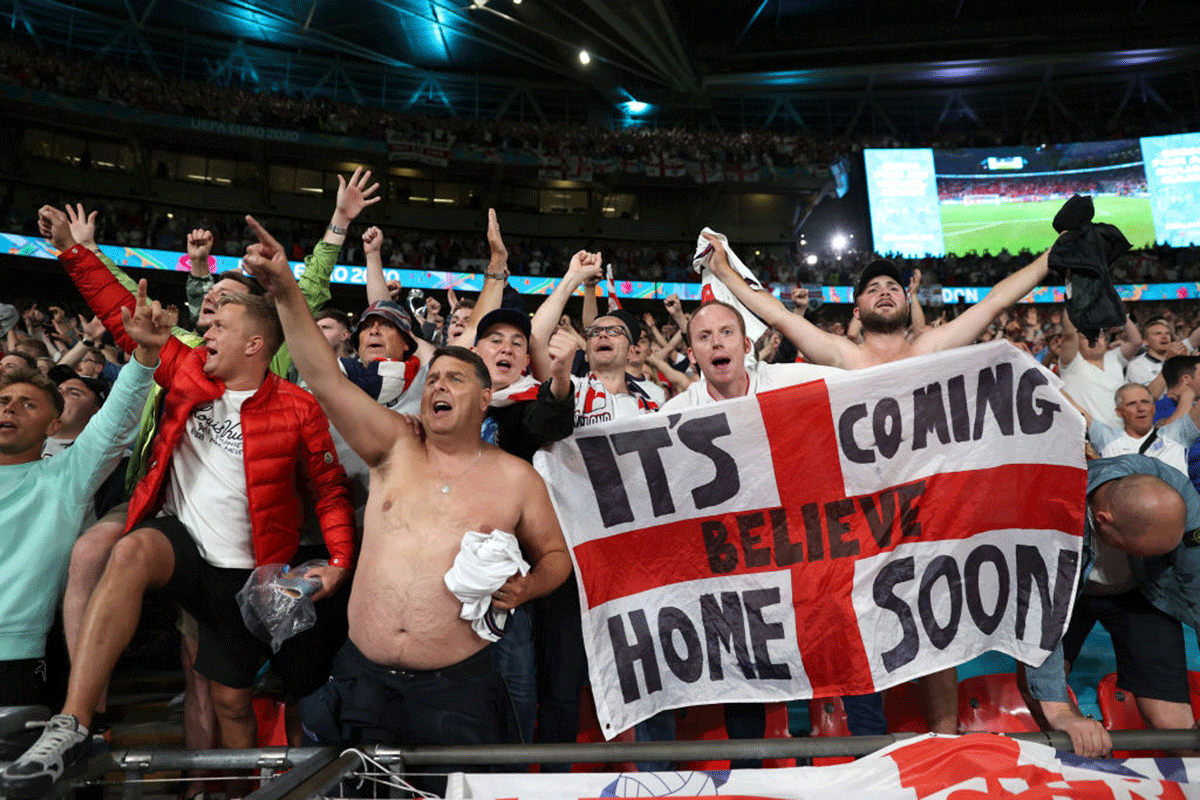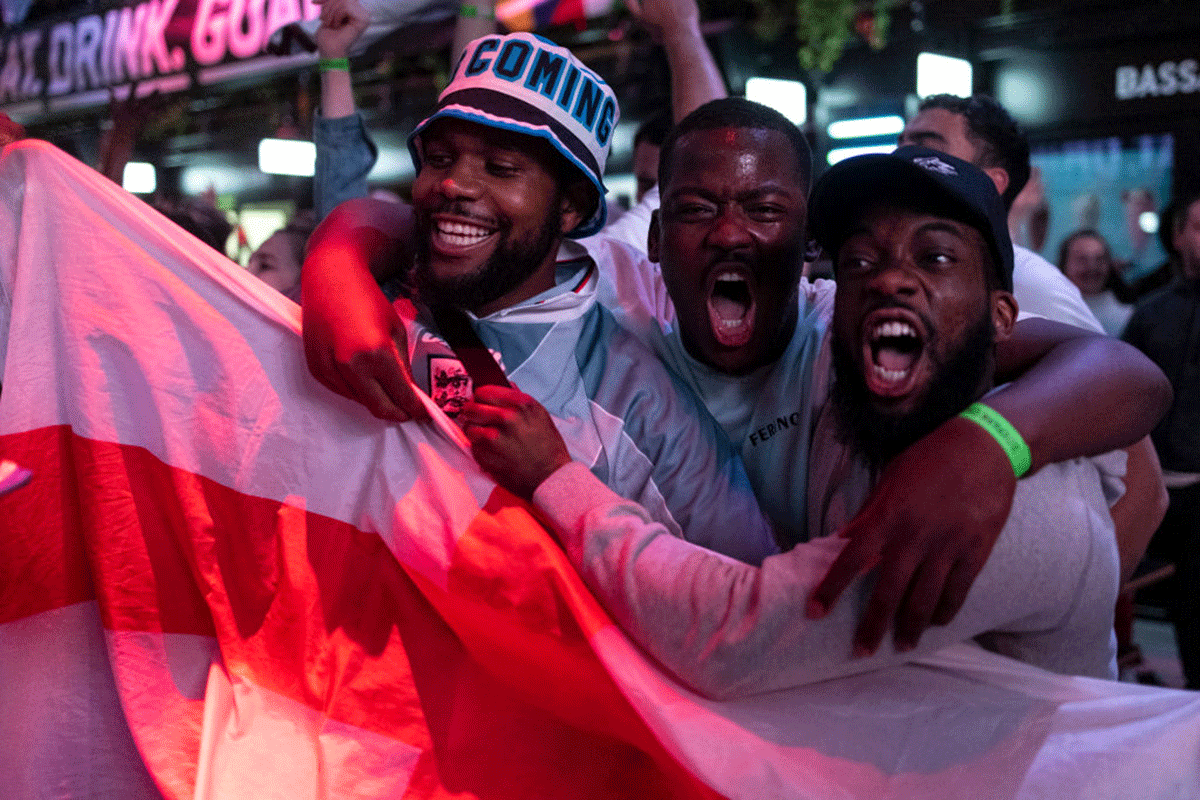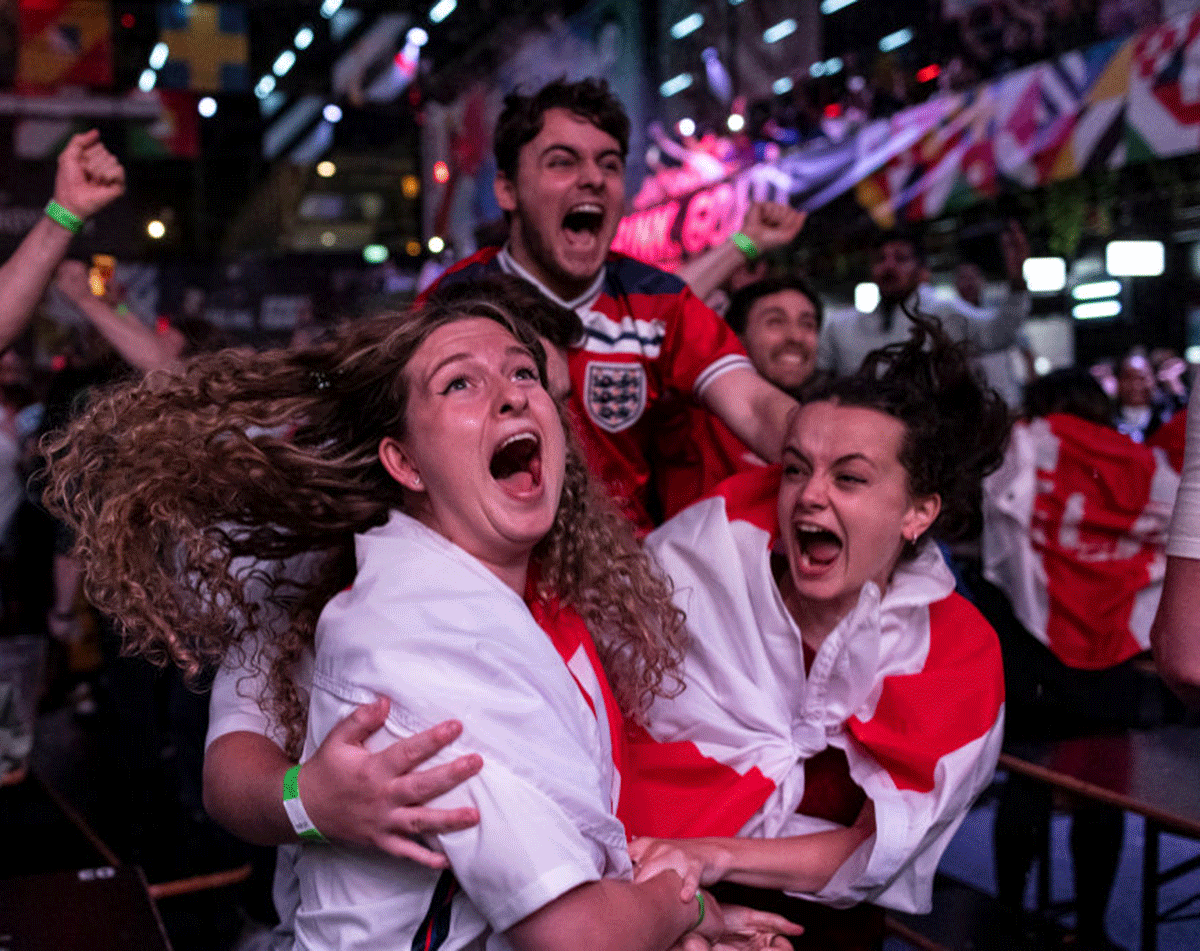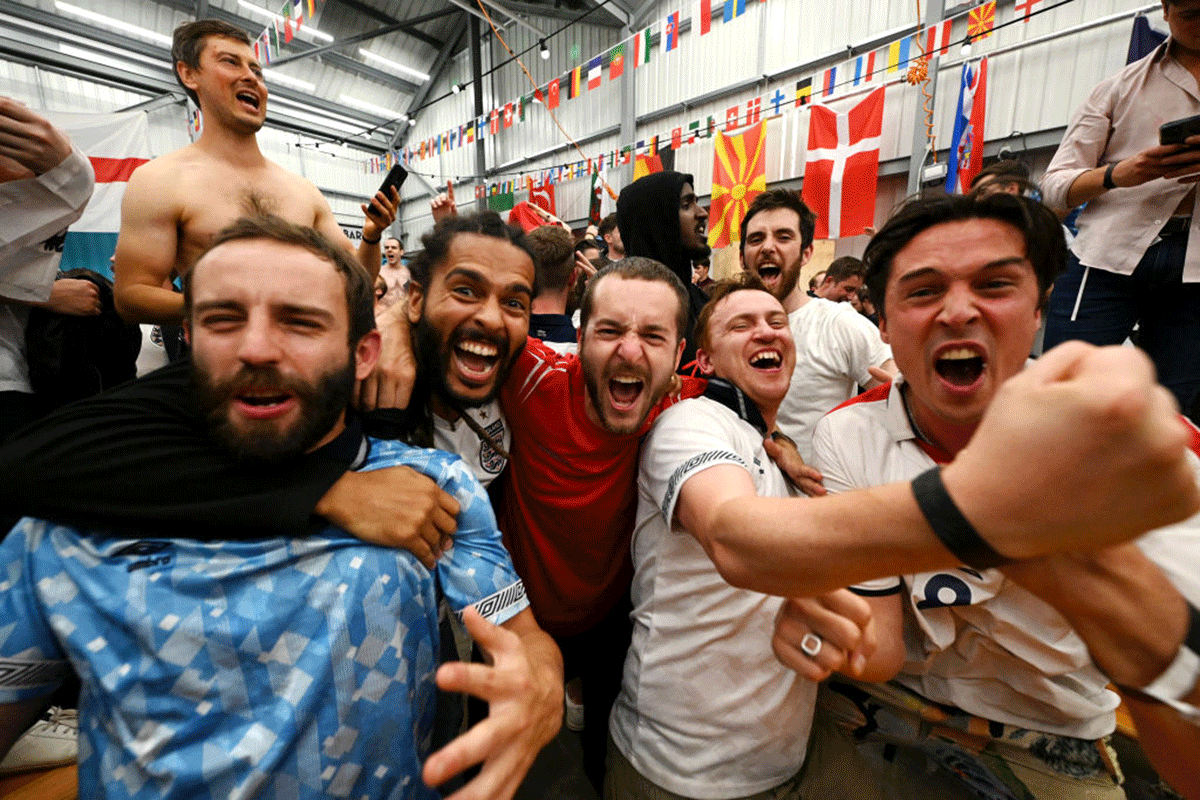 Source: Read Full Article