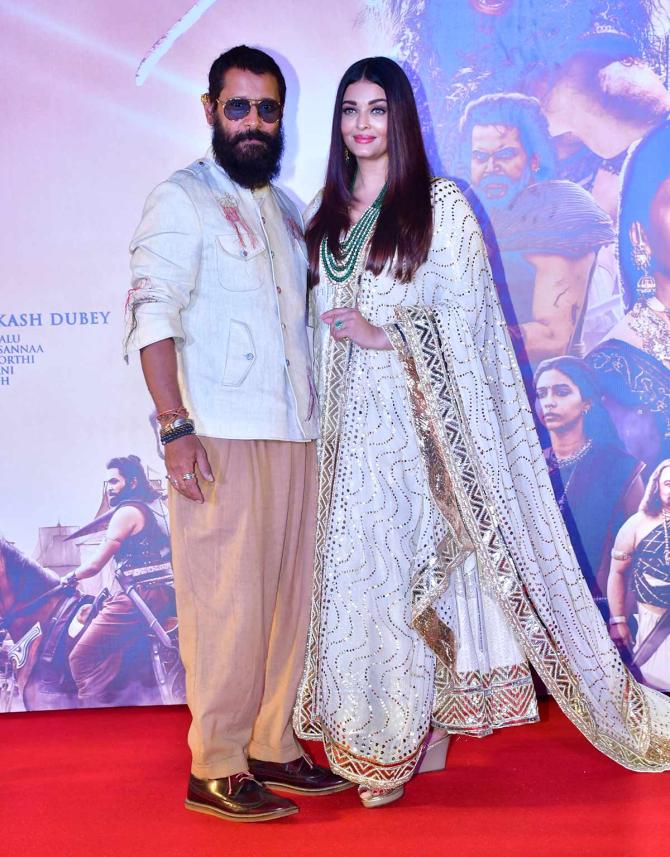 At the promotions of her latest film Ponniyin Selvan 2, Aishwarya Rai Bachchan revealed that she could never say no to Mani Ratnam, the man who directed her in her debut film, Iruvar as well as PS 2.
There was a lot more talk at the event, as the film's ensemble cast, including Trisha, Karthi, Vikram, Jayam Ravi, Sobhita Dhulipala and Aishwarya Lekshmi discussed the magnum opus.
Satish Bodas/Rediff.com and Afsar Dayatar/Rediff.com capture the moments.
Mani Ratnam feels Ponniyin Selvan 2 is very close to reality.
"Whatever film you make, you try to make it as well as you can. But when it is a period film and when it is historical, you try to go as close as you cannot fantasise it and add elements which are not real. You try to bring it as close to reality as possible," he says.
"This film is treated in that fashion and the objective while making (it) was simple. It should look like it is happening now or it should look like we are there next to the characters. So it was shot, it was put together and performed casually, not like a historical drama. So everything added to that."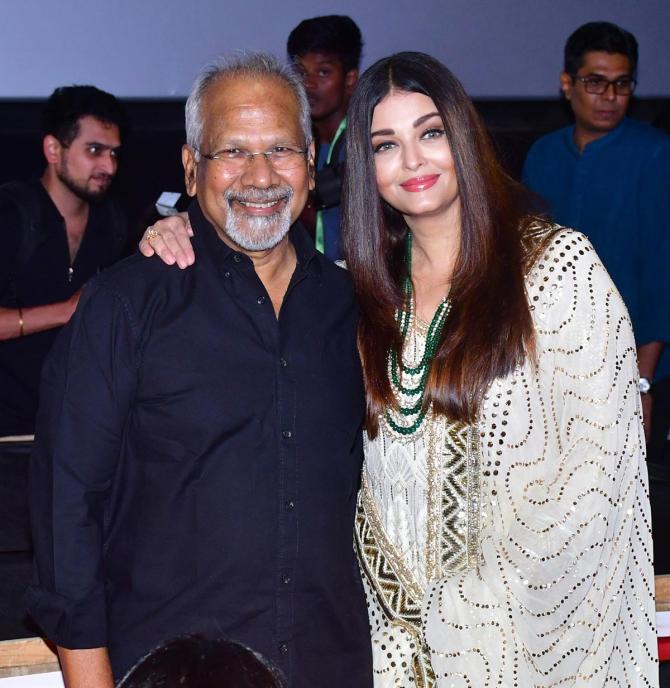 Aishwarya has never shied away from working in regional films, even though she is a Bollywood A-lister, and she explains why.
"I look at cinema as Indian cinema. I had the opportunity to subtly but strongly and clearly convey that in the work I did right from the beginning. I do not support this viewpoint that if there is no work here, go to the south, and vice versa.
"I was blessed to have got the opportunity to work with Mani garu in my first film. Thereafter, I got to work with wonderful directors like Rajiv Menon and Shankar, so naturally I will say yes to these movies. The proof is in the pudding."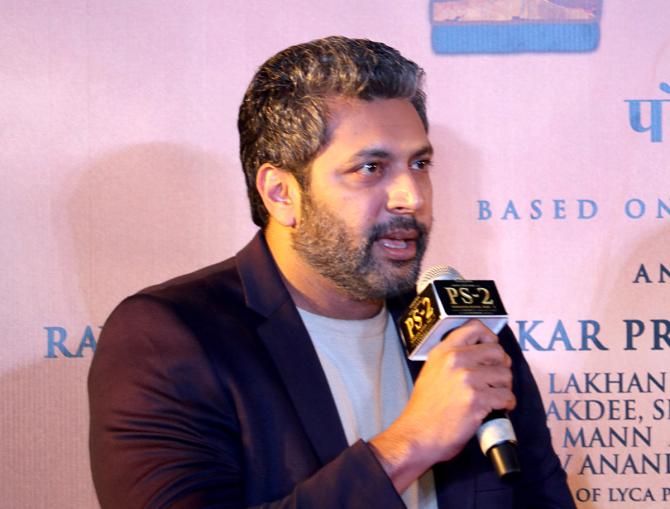 What is Jayam Ravi's character like?
The witty actor can't help but ask, "In the movie, right?"
Even as the audience burst into laughter, he tells us just how he lived Ponniyin Selvan before the filming, and how his brother — Mohan Raja, who recently directed the Chiranjeevi film, Godfather — helped him out.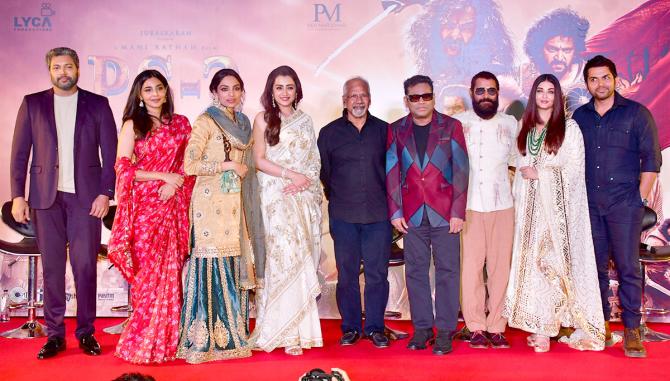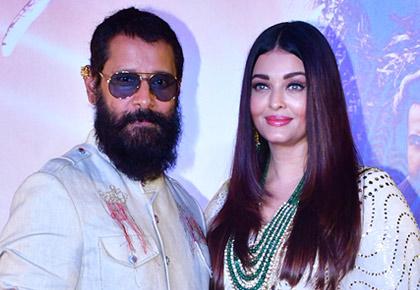 Source: Read Full Article