'The blockbusters are unlikely to be launched in 2020.'
'They will move into the 2021 cycle when confidence level among people will be higher.'
Viveat Susan Pinto reports.
The festival of lights is an occasion that the film exhibition industry always looks forward to.
This year has bucked the trend though.
Despite a long Diwali weekend and strong promotional offers run by studios such Yash Raj Films, footfalls have been weak at cinema halls.
Conversations with multiplex operators reveal that producers remain wary of releasing their films this month.
The result? There were no new films on Friday or Saturday, the first two days of Diwali.
Instead, cinema halls saw new releases on Sunday, an unusual practice for Bollywood.
The Manoj-Bajpayee starrer Suraj Pe Mangal Bhari, which is a comedy drama, and the niche movie Sir released on Sunday.
"Generally, producers, and distributors try and advance their releases so that they can take advantage of a long weekend, especially during a festival. But the pandemic has rewritten the rules this year," says Kunal Sawhney, senior vice-president, operations, Carnival Cinemas.
"Producers have been slower to release their films. Things should get better from here. December will be better than November," Sawhney adds.
Christopher Nolan's movie Tenet, produced by Warner Brothers, will be released in India on December 4.
The Hollywood studio is expected to announce its date of release this week.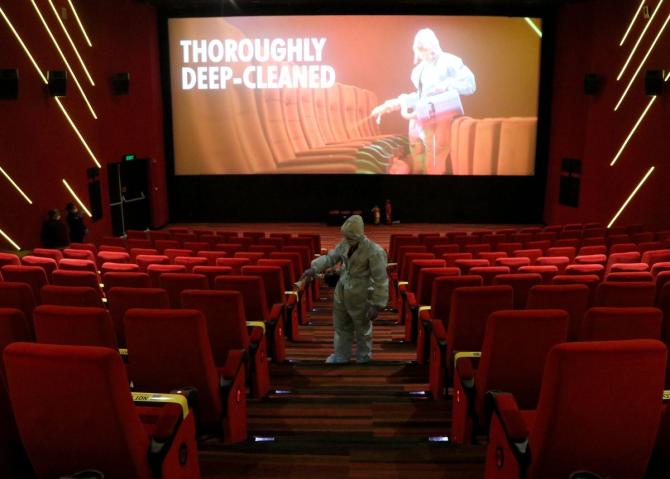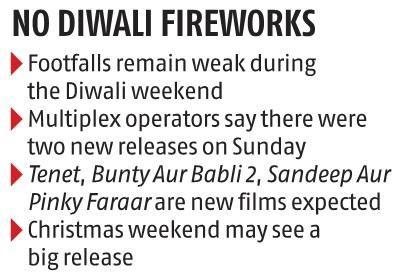 Among Hindi movies, Bunty Aur Babli 2 and Pinky Aur Sandeep Faraar will likely be released next month.
"These are bigger releases, but not blockbusters," explains Komal Nahta, a trade analyst.
"Since the blockbusters will require a good turnout, they are unlikely to be launched in the 2020 calendar year. They will move into the 2021 cycle when confidence level among people will be higher," he says.
Exhibition industry sources indicate that Sooryavanshi, featuring Akshay Kumar, and '83, starring Deepika Padukone and Ranveer Singh, will release between February and April.
Radhe, starring Salman Khan, has been pushed to Eid next year, while Laal Singh Chaddha will release during Christmas of 2021.
Given the 50 per cent limit, big-ticket movies will have to be shown in double the number of theatres or the number of shows will have to be doubled, sector experts say.
This will make it difficult for distributors to keep a tab on their budgets, which explains the reluctance of producers to release their blockbusters this year.
"We are not just hopeful but are quite positive that the situation will improve in the coming months," Gautam Dutta, chief executive officer of PVR Cinemas, said in a recent interview.
"It is very dynamic right now, and it may take three-four weeks for the confidence to start building up and for the new content to start coming in. However, it can be both sooner or later than that," Dutta said.
Audience turnout is crucial to most exhibitors, since their discussions with film producers hinge on how many people will return to movie halls in the weeks ahead.
This is because around 40 per cent of a movie's revenue comes from the box office, which is, in turn, dependent on footfalls and ticket price.
While the average ticket price for multiplex operators is Rs 150-Rs 200, the first few months will see a 20-25 per cent discount to encourage visits.
Discounts are also expected on food and beverages, with bookings, check-in, and food ordering all going contactless as part of the standard operating procedures.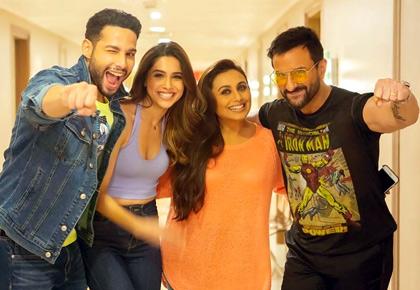 Source: Read Full Article