Sanjay Gadhavi passed away on November 19, 2023. He suffered a heart attack while he was taking a morning walk at Lokhandwala Complex, Andheri, north west Mumbai.
He was rushed to the Kokilaben Dhirubhai Ambani Hospital, but was pronounced dead on arrival.
His Dhoom stars pay him tribute.
Abhishek Bachchan: I took this photo of Sanjay whilst we were filming the climax of Dhoom 2 in South Africa. We made 2 films together — Dhoom and Dhoom 2.
Sanju, when I spoke to you last week and we were reminiscing about our shoots and memories I would never have imagined even in my craziest dreams that I would have to write a post like this.
I'm shocked beyond belief.
You had faith in me, even when I didn't. You gave me my first ever hit!!! I can never ever forget that or be able express what it meant to me. I will cherish your friendship always. Rest in peace my brother.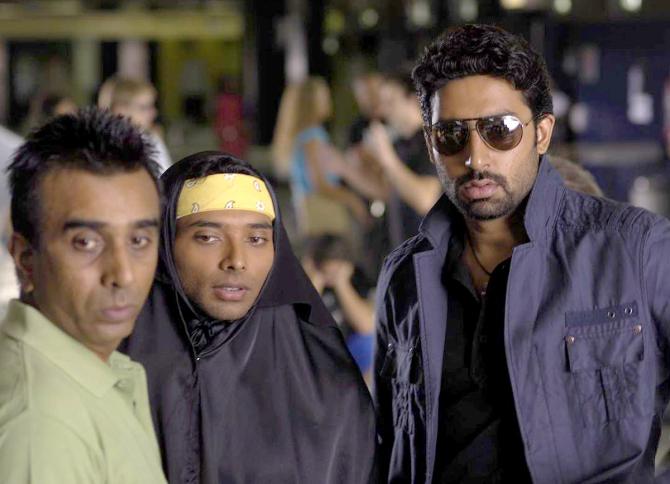 Hrithik Roshan: Deeply saddened by the loss of my dear friend Sanjay Gadhvi. Forever grateful for the moments we shared. He was instrumental in bringing out the Aryan in me. Couldn't have done it without him. Rest in peace my friend. You will be missed.
John Abraham: Remember the times I spent with you on the film closest to my heart #Dhoom. May the angels always ride with you. Rest in peace Sanjay Gadhvi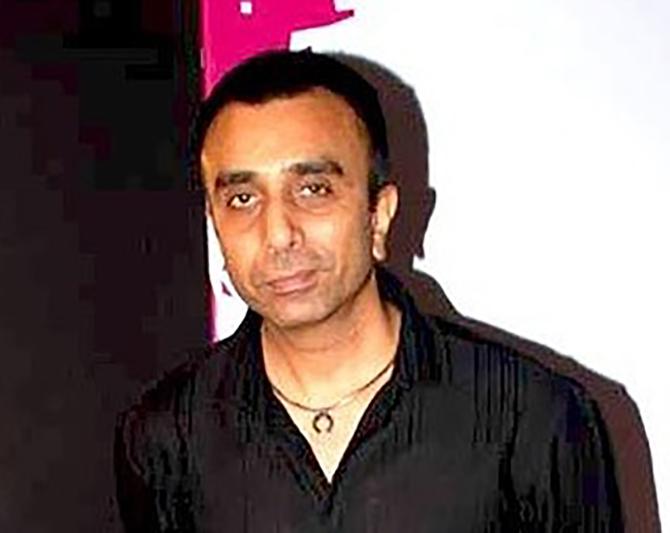 Esha Deol: Shocked! Can't believe you are gone. You were one of the most fun vibrant & absolutely super cool directors I have ever worked with… the times we all spent together filming DHOOM as one big family. So full of energy you were ..
Thank you for whatever you have done for me. Always have love in my heart for you my brother my friend.. can't believe I'm saying this.. rest in peace.
Bipasha Basu: RIP my friend Om Shanti @sanjaygadhvi4 Gone too soon.
Celina Jaitly: Shocked !! When we chatted last year on my birthday I did not know this would be the last wonderful wish from you dearest @sanjaygadhvi4. Thank you for all the positivity you brought to my life. You left us all in utter and complete shock. Rest in peace my friend. I will always keep your guidance and wishes close to my heart.
Kunal Kohli: This is beyond shocking. #SanjayGadhvi RIP never thought I'd have to write your obituary. Shared an office for many years at YRF, lunch dabbas, discussions. Will miss you my friend. This is too hard to accept.
Pritam: Just can't process this news about Sanjay. All the noise around me has just muffled. And yet the show has to go on…I have lost the mentor, the man who found me, believed in me.
Sonu Nigam: Mere bhai Sanjay, kya yaar! Aap bhi? Om Shanti.
YRFL The magic he created on screen will be cherished forever. May his soul rest in peace. #SanjayGadhvi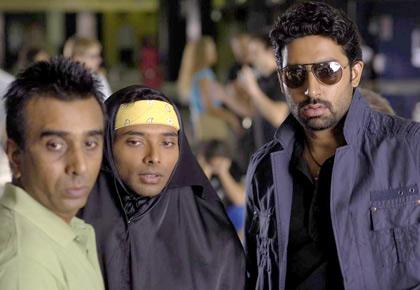 Source: Read Full Article