Ashish Narsale/Rediff.com glances at some of the most interesting robots presented at the latest edition of the Consumer Electronics Show.
It's mindboggling, what technology can do.
As the days pass, the gap between human beings and machines seems be reducing to such an extent that what we have seen in sci-fi movies like The Terminator, Bicentennial Man and I, Robot may soon be reality.
Don't believe us? Take a look at the robotic tech showcased at the recently-concluded Consumer Electronics Show at Las Vegas, Nevada.
Ameca, the humanoid robot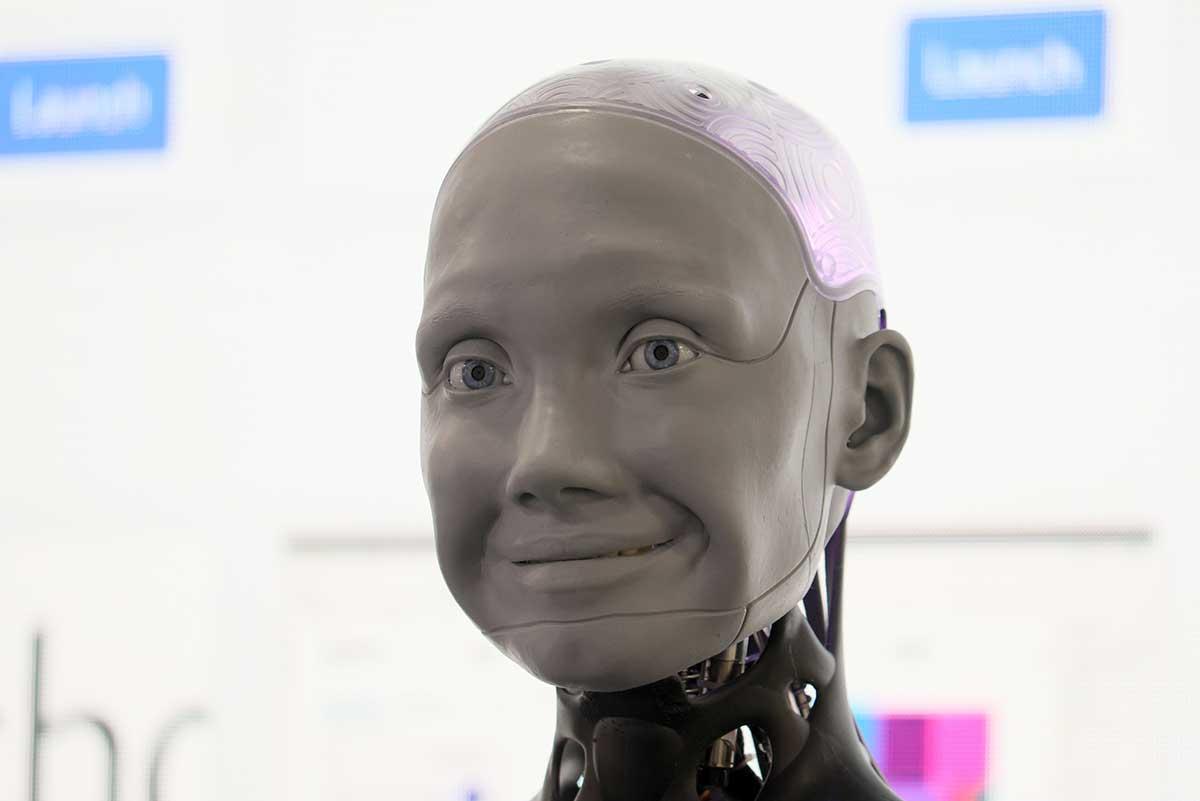 Isn't Ameca quite human-looking?
Designed as a research platform for human-robot interaction, Ameca is fitted with binaural microphones in each ear so that it can identify whether the sound is coming from the left or the right.
It also has stereo vision as a camera is fitted in each eye.
Right now, Ameca can't walk but its manufacturer, Engineered Arts, plans to add movement to its skills in the near future.
Ameca, they hope, can be usefully employed at airports, railway stations and shopping malls for guidance purposes.
Beomni, the next version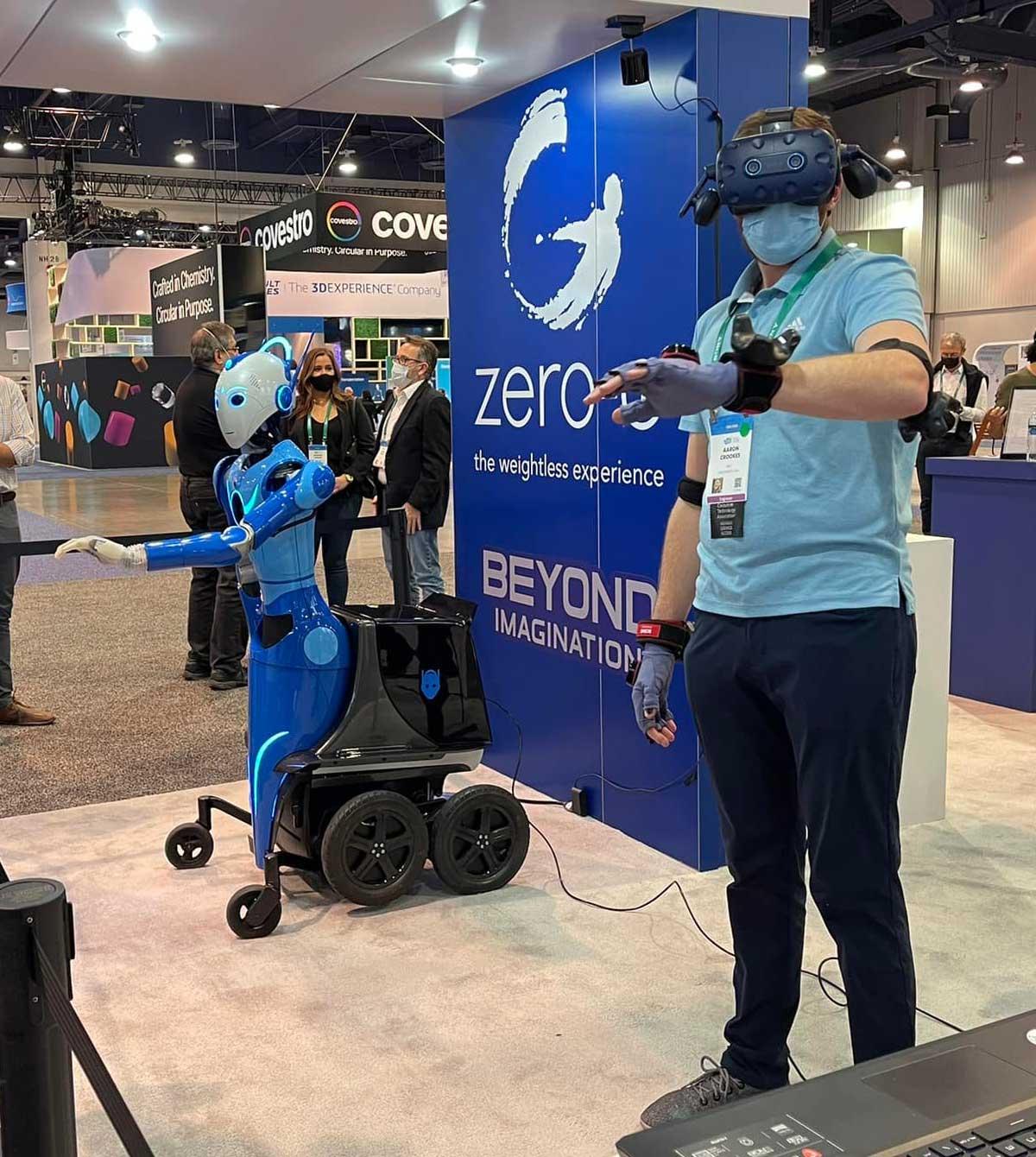 This version of Beomni — a fully functional, general porous robotic platform — by Beyond Imagination Inc is a humanoid robot that can be operated remotely by human beings (via the human pilot mode).
Assisted by AI, it learns and evolves so that it can work autonomously.
This robot may soon find its way into your kitchen as a cook or as a gardener or a caretaker for the elderly.
Servi, the food service robot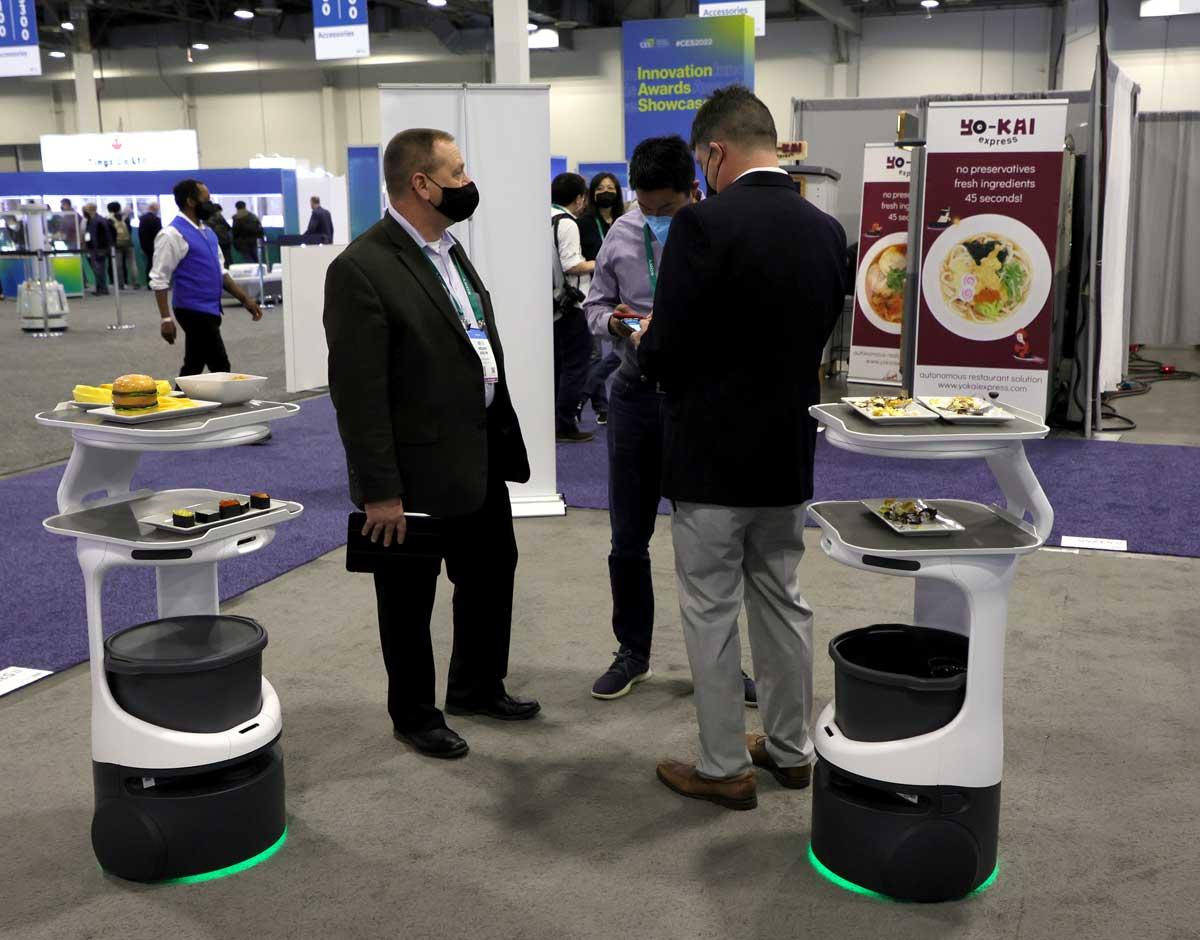 Servi is programmed to handle tasks like serving food and clearing tables at restaurants.
The units are customisable and have a patrol mode that uses LIDAR (Light Detection and Ranging) and cameras to avoid running into any objects.
NINA, the cobot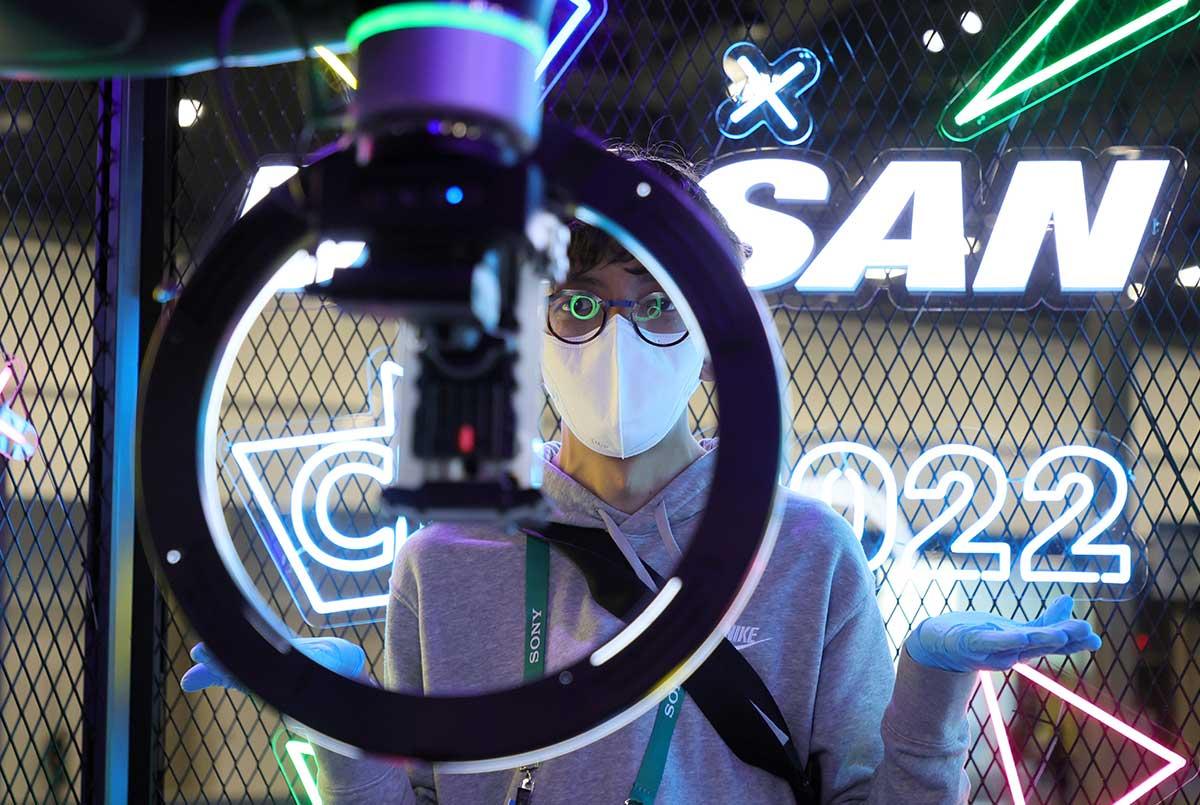 Meet NINA (New Innovation New Angles). NINA is a Cobot, or a collaborative robot, created by Doosan Robotics Inc.
This programmable robot — designed as camera robot arm — helps people without robotics experience get professional cinematography results.
It features 360-degree rotation while allowing users to swap out different cameras weighing upto about 55 pounds.
Drum away!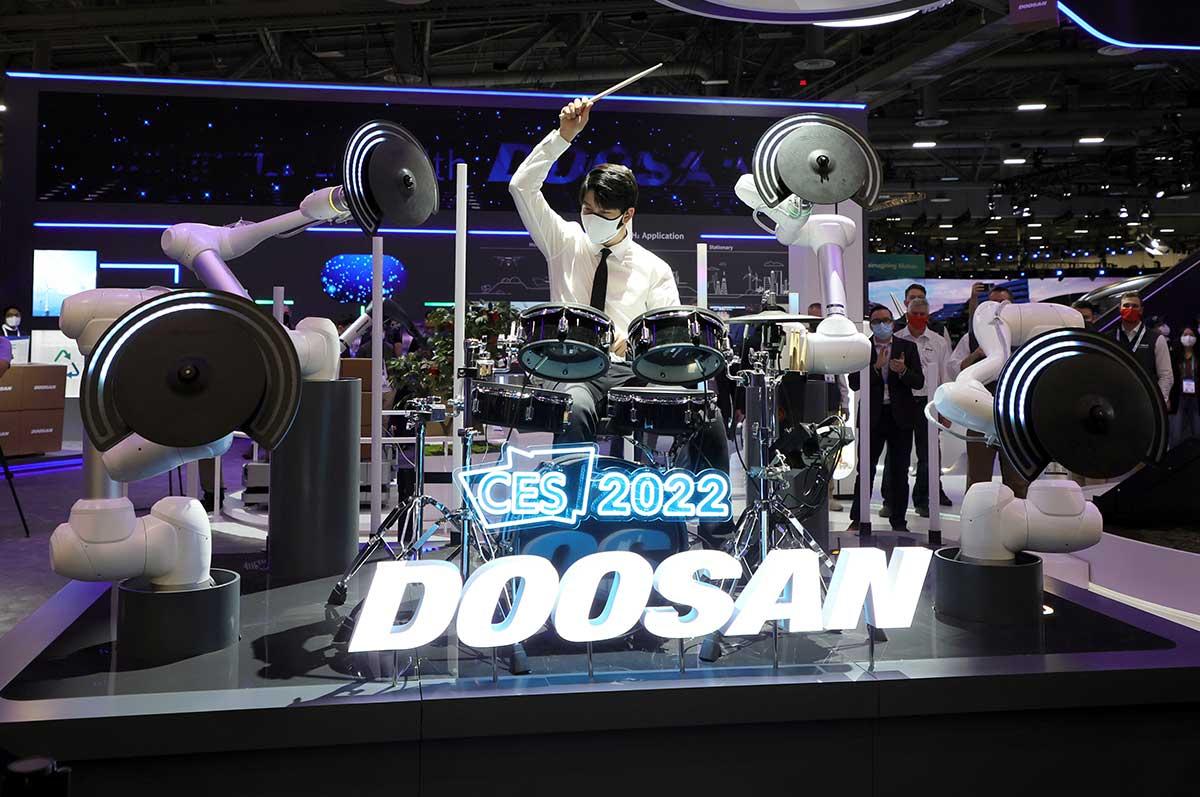 Drummers may love partnering with this drum cobot from Doosan Robotics Inc.
A drummer demonstrates how it can move four electronic drums, offering musicians new sound options.
Massage robot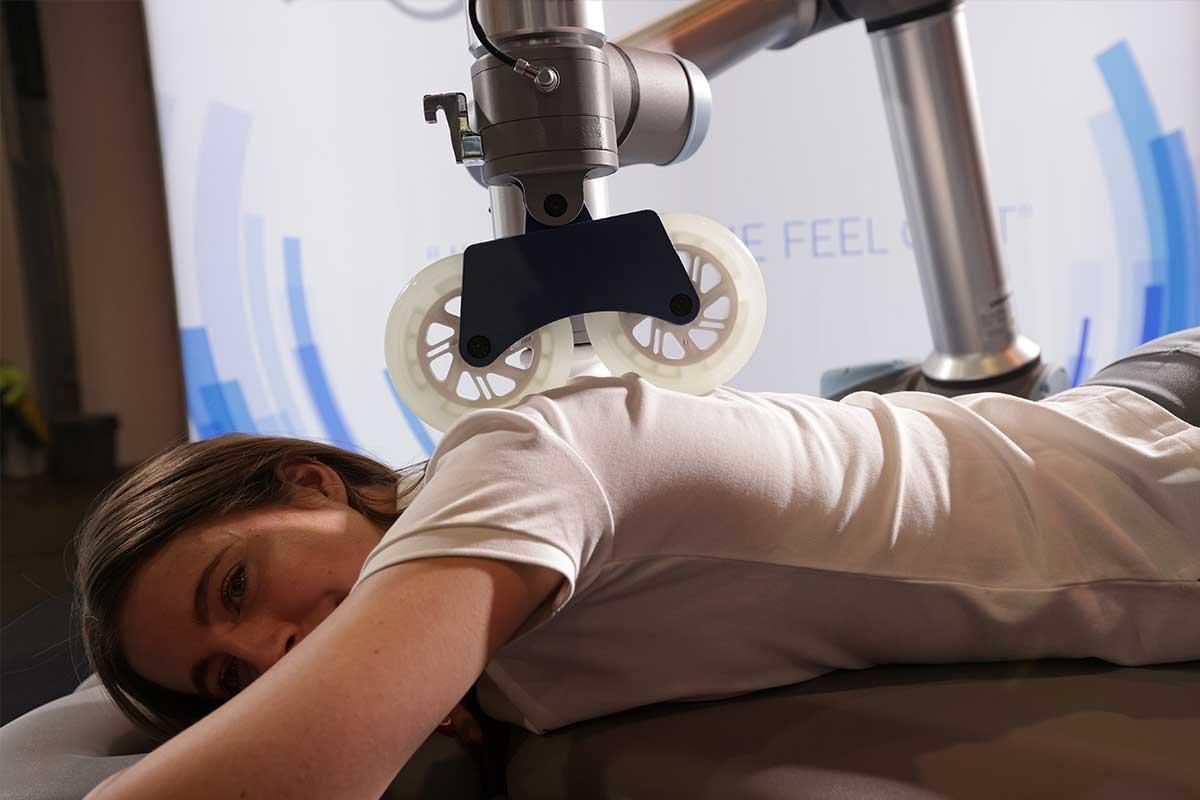 Love your massage but worried about social distancing?
The massage robot, from Massage Robotics, could be the solution to your problem.
Ned2 robot arm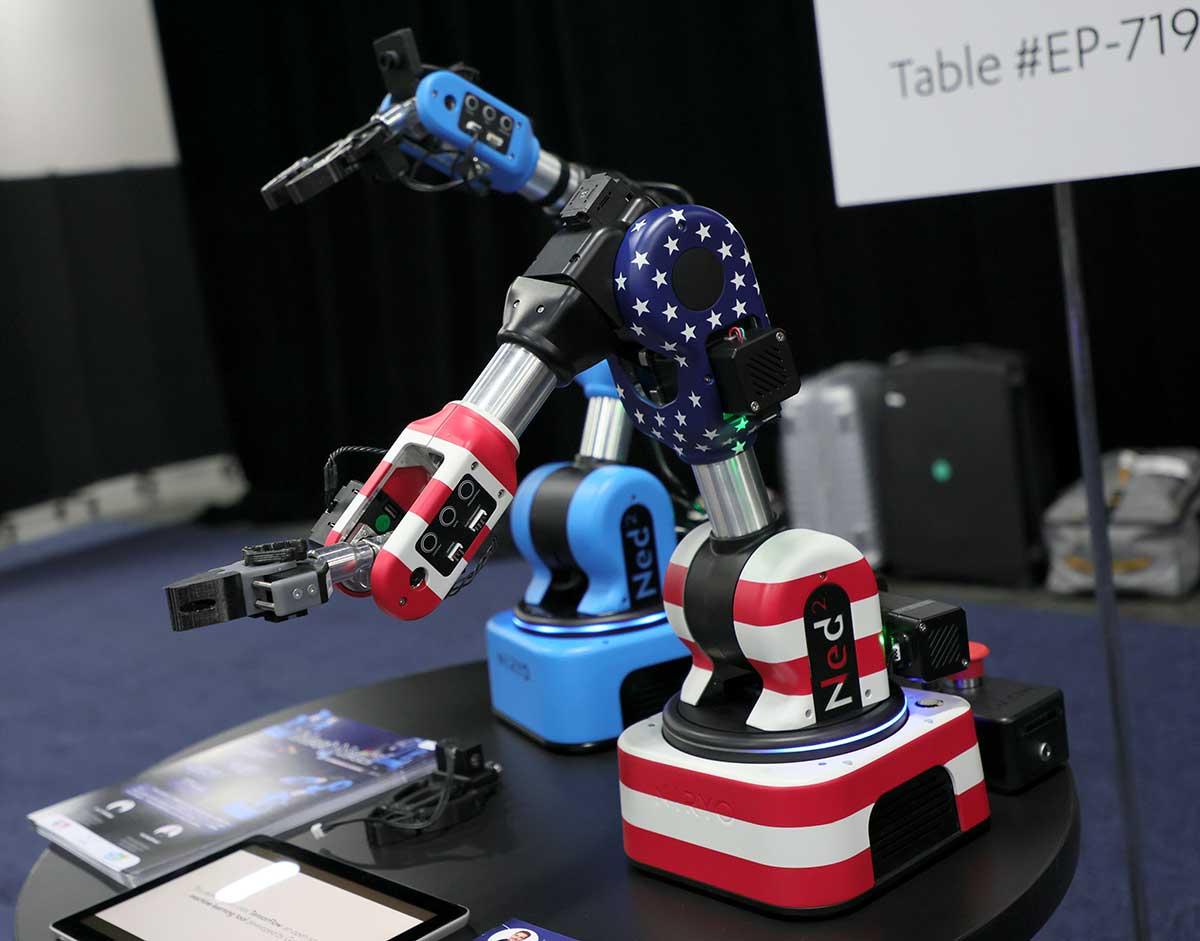 This human motion robot by Niryo can be used for education and research purposes.
Amagami Ham Ham
Did you ever think there would be a robot that would nibble on your finger?
Amagami Ham Ham, a therapeutic robot by Yukai Engineering, has been created for that very purpose and apparently provides a comforting effect.
It works on an algorithm, using which you can select different nibbling patterns.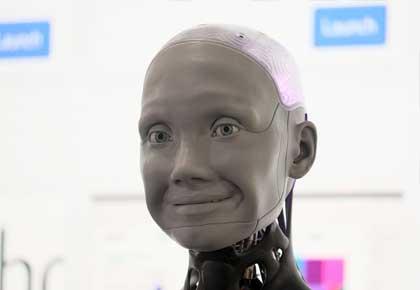 Source: Read Full Article