Chickpeas are rich in dietary fibre, iron, phosphorus, folate, manganese and protein.
Add vegetables to chickpeas in a broth and you have a comforting winter soup.
Bethica Das's Chickpea and Vegetable Soup is a wholesome one-pot meal and can be had with croutons or bread sticks.
Bethica, who once worked in a bank, is now devoted to blogging on food full-time, and says 'my forte is fusion style' food.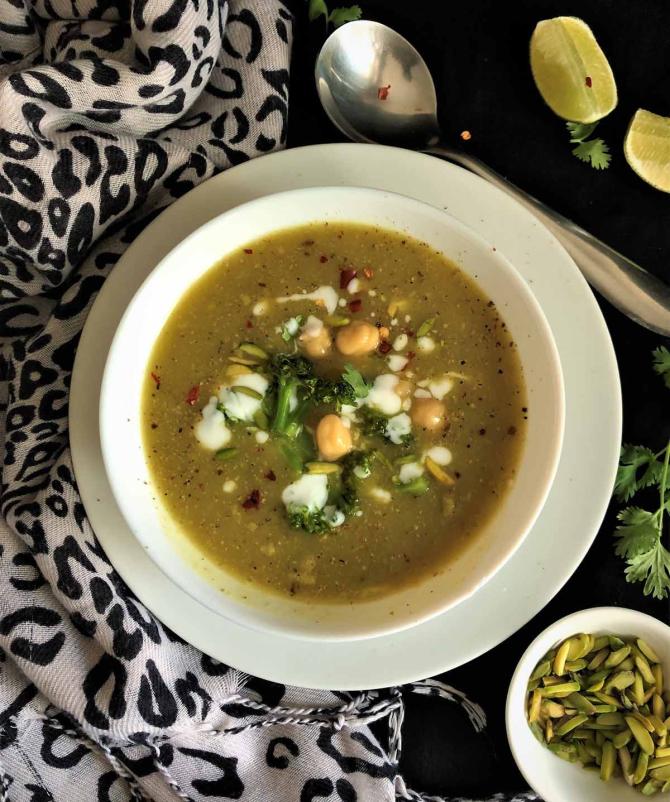 Broccoli and Chickpea Soup
Serves: 2
1 cup chopped vegetables, broccoli florets are ideal, or a mix of carrots, cauliflower, mushrooms and beans
1 cup boiled kabuli channa or chickpeas + a few for garnish
2 tsp extra virgin olive oil + 1 tbsp extra for garnish
1 tsp butter or cashew butter
1 small stick dal cheeni or cinnamon
2 tej patta or bay leaves
1 onion, sliced
3-4 garlic pods, finely chopped
1-2 green chillies, chopped, optional
1 vegetable soup cube (available for purchase online) + 2-3 cups water or 2-3 cups vegetable stock/broth (please see the note below)
1 tsp curry powder
Salt to taste, both soup cubes and broth have salt and additional salt may not be required
Dash black pepper powder
Dash red chilly flakes
Water
1 tbsp beaten yoghurt or vegan yoghurt
1 tsp chopped pistachios
1 tsp chopped fresh green dhania or coriander or cilantro leaves
Lemon wedges for serving, optional
Method
Heat 1 tsp of the olive oil in a frying pan and add the broccoli florets or the mixed vegetables and saute over low heat for a few minutes.
Keep aside and reserve a handful of sauteed vegetables or sauteed broccoli florets for garnish.
Heat the remaining tsp olive oil and butter in a pressure cooker and add the cinnamon stick and the bay leaves and fry for a minute or two.
Add the onions, garlic, green chillies.
Fry for a minute.
Add the curry powder, soup cube, boiled chickpeas, sauteed vegetables and 2-3 cups water (if using a soup cube).
Pressure cook for 2-3 whistles.
Take off heat and cool.
Discard the cinnamon stick and bay leaves.
Pulse the mixture in a blender/mixer and return to the cooker and heat again
Adjust the consistency.
Add more water if required and bring to a boil again and then take off heat.
Add salt only if required.
Add the black pepper powder, red chilly flakes, the sauteed vegetables reserved for garnish, the chickpeas reserved for garnish, chopped coriander leaves, beaten yoghurt, chopped pistachios and the olive oil reserved for garnish.
Serve hot with breadsticks or warm bread/rolls and wedges of lemon on the side.
Editor's Note: Vegetable broth: Make vegetable broth by combining 1 vegetable soup cube or 1 vegetable broth/bouillon cube or 1 tsp vegetable broth/bouillon powder with 2 cups boiling water.
Or substitute the vegetable broth by combining 1 chicken soup cube or 1 chicken broth/bouillon cube or 1 tsp chicken broth/bouillon powder with 2 cups boiling water.
Or make vegetable broth from scratch by boiling 4-5 cups water with 1-2 large roughly chopped carrots, 3 stalks roughly chopped celery with leaves, 2 medium onions chopped in chunks, 5-6 whole black peppercorns, 2 tsp salt, 4 tbsp chopped parsley with stems, 2 laung or cloves, 5 pods garlic, 2 tej patta or bay leaves till vegetables are tender and the water is steeped with the flavour of the vegetables and spices.
Strain and use 2 cups for the recipe.
Meat lovers might like to add 1 whole chicken along with the vegetables and spices while making the broth.
For a Jain version of this soup, you can skip the garlic and onions.
For a low-salt version of this soup, don't use a soup cube and make your own broth.
For an even healthier version of this soup, skip the butter or adding the olive oil forgarnish at the end.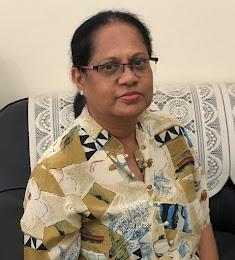 Bethica Das is a Sharjah-based food blogger.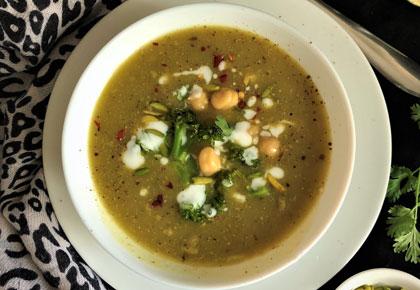 Source: Read Full Article