Yesterday, 14 November 2020 marked the 5-month death anniversary of Sushant Singh Rajput. It was one 14 June 2020 that he was found dead in this apartment in Mumbai. His house help had reportedly found his body and called the police. It has been a tiring case with no justice, prolonged investigations and more. Fans had been enraged by their beloved stars' death and had been seeking justice on social media due to the pandemic. Their protests on social media had been the most talked thing until a couple of months ago.
On his 5-month death anniversary, the Sonchiriya actor's niece, Mallika Singh shared a throwback picture with the actor. It seems the picture was from the time he had been shooting for Sonchirya. Sushant can be seen in a scraggly beard and bushy hair that covered almost all his face. He is seen hugging Mallika as they posed for the camera. Their smiles are evident with the happiness of reuniting with one another after a long time. "God has you in his keeping, I have you in my heart. 5 Months," she captioned the picture. Have a dekko at her post here: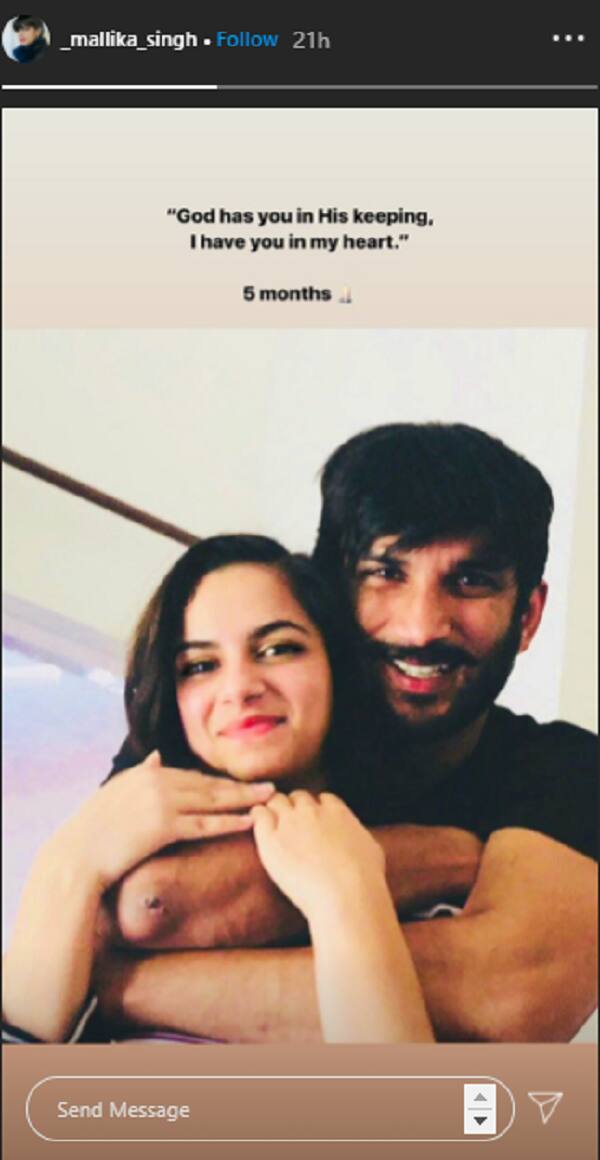 Meanwhile, in the struggle to get justice the investigation turned ugly. Rhea Chakraborty who had been dating Sushant for a year before his tragic demise faced the wrath of his fans and his family members. An FIR was filed by Sushant's father in which he accused her of abatement to suicide and money laundering. After that, Rhea's named cropped up when her chats with her team leaked in which they could be seen talking about drugs. The whole Sushant-death investigation turned into a drug link case in Bollywood overnight.
Bollywood has been divided over the actor's demise. Some came out in support of Rhea and called the accusations against her, a witch hunt, while some hoped that he and his family got justice.
You are still missed by many, Sushant!
Source: Read Full Article