Novak Djokovic said there was something extra behind his title charge at this year's Australian Open after being deported from the country last year and having to play his matches with an injured hamstring after suffering the problem in Adelaide.
Having arrived in Australia unvaccinated 12 months ago, the nine-times Melbourne champion was deported amid a backlash from angry Australians who had endured some of the world's toughest lockdowns as COVID-19 infections surged.
Djokovic returned this year after his three-year visa ban was lifted, and although the Serbian injured his hamstring en route to the Adelaide title, he has looked unstoppable at Melbourne Park as he seeks a 10th crown and 22nd Grand Slam.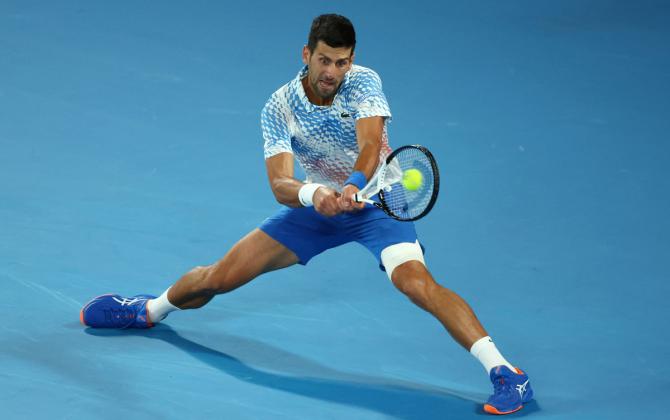 "I always try to give my best, particularly in Grand Slams, because at this stage of my career those are the tournaments that count the most, of course," Djokovic told reporters after his 6-1, 6-2, 6-4 quarter-final win over Russia's Andrey Rublev.
"But you could say that there is something extra this year, yeah. You could say because of the injury, what happened last year. I just wanted to really do well.
"So far I have a perfect score on Australian hard courts, in Adelaide and here. I've been playing better and better and I couldn't ask for a better situation to be in at the moment."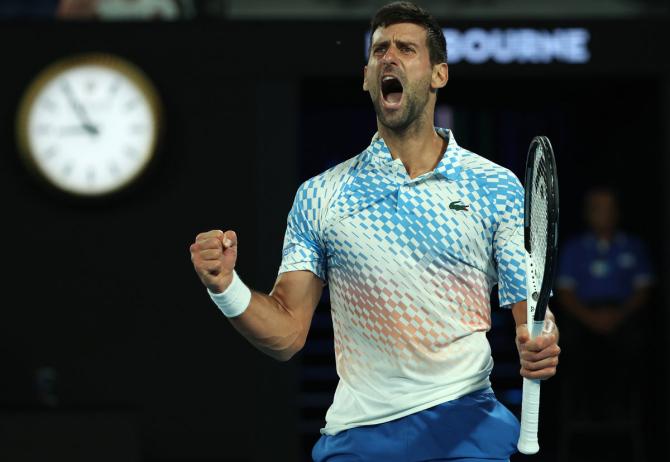 Djokovic was equally imperious in his fourth round win over local hope Alex de Minaur but said it was not the most confident he had felt in Melbourne having had incredible success in the past as well.
"Tough to compare because I've been fortunate to really live through a lot of success in Australian Open," said Djokovic, who will take on American Tommy Paul in the semi-finals.
"But the last two matches, playing against two guys that are really good players, in-form players, to beat them dominantly in three sets is something that I want in this moment.
"It's something that sends a message to all my opponents remaining in the draw. With this kind of game, of course the confidence level rises, considering the circumstances.
"I feel good on the court, better and better as the tournament progresses. I've been in this situation so many times in my life, in my career, never lost a semi-finals in Australian Open. Hopefully that will stay the same."
Source: Read Full Article