Want to know more about Bollywood actor Sonu Sood's efforts to help migrant workers? You are at the right place.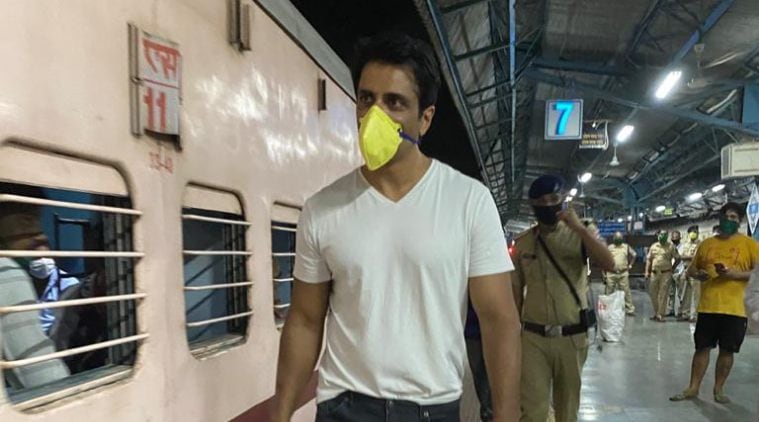 Bollywood actor Sonu Sood has been receiving praise for his tireless efforts to help the most vulnerable in times of the COVID-19 crisis. The actor has not only helped migrants reach their homes safely, but has also provided his Mumbai hotel as accommodation for frontline workers.
Apart from this, the actor recently helped 177 migrant workers stuck in Kerala to reach their hometowns. After taking the necessary precautions and permissions, Sonu arranged aircrafts for the workers which flew them from Kochi to Bhubaneswar.
Sonu Sood has also sent over a thousand migrant workers to Uttar Pradesh and Bihar via the railways.
For his work, Sonu has received the admiration and support of his peers. Not too long ago, Shilpa Shetty shared a post in which she showered praise on the actor for his relentless hard work to reunite the migrants with their families. Sharing a picture of Sonu, she wrote, "Extremely proud of you, @sonu_sood‬ Selfless efforts must be applauded ‪#leadbyexample #gratitude #hero #help."
Follow all the latest updates on Sonu Sood.
A Twitter user @Rajneesh_NBT tweeted, "One of my neighbour uncle #Dhruv kumar who is currently residing in patna told me that @SonuSood is my classmate from the time of engineering college at Nagpur. Is is true," to which Sonu Sood replied, "Yes it's true..one of my best friends. बिहारी लोगों से मेरा बहुत पुराना याराना है "
A Twitter user @sunil_0188 took a pledge to watch every Sonu Sood film. Replying to the tweet, Sonu wrote, "Also pledge that you will help people all your life. In whatever way, big or small. Grow up to be a man who understands the true meaning of giving."
Over 2 million girls will get their first periods during this lockdown. Don't make them go through this alone. Talk to them and tell them – Periods are normal, natural and nothing to feel embarrassed about. This #WorldMenstrualHygieneDay, I choose to end the taboo and whispers associated with periods and talk openly about it. Because, after all, #ItsJustAPeriod If you believe Periods are normal and the taboos surrounding them should end, share a post with a picture like this, tag @stayfreeindia and use #ItsJustAPeriod. Let's stand together and normalize Periods, because every voice matters.
A post shared by Sonu Sood (@sonu_sood) on
Actor Sonu Sood is also trying to break the taboo associated with menstruation. The actor posted a photo of himself holding a placard that read, "#ItsJustAPeriod"
Sonu Sood sent 1000 migrant workers from Mumbai to Uttar Pradesh and Bihar. A Twitter user shared a video of the actor interacting with the people and bidding them goodbye.
"I am making sure to do everything in my capacity to help our migrants. I have pledged to not stop until the last migrant reaches home," Sonu Sood said in a statement.
Source: Read Full Article